How Pokemon GO will make your smartphone fat
Now what Pokemon GO is the most actively played mobile game in the history of the world, phone makers are paying attention. They're poking their heads out of the ground just far enough to see that this game changes what's expected out of a mobile video game. As Pokemon GO continues to gain steam, these very capable and quick-working manufacturers of smartphones will turn out devices that have features aimed specifically at this next generation of smartphone users – mobile phone users that are actually mobile.
It seems that smartphone manufacturers continue to be obsessed with making smartphones thinner each successive generation. This was great at first – phones used to be massive. Now they're not. Samsung saw the trend turning just this generation with the Galaxy S7.
The Galaxy S6 is thinner than the next device Samsung made, the Galaxy S7. The Galaxy S7 is thicker than its predecessor because it has a bigger battery inside – and also because it helps hide the hump that is the camera array. The Galaxy S7 is selling better than the Galaxy S6, and the Galaxy S7 has just begun to sell better than the iPhone 6s, as well.
WATCH OUT: Pokemon GO tips and mistakes I've made playing
Just this week a report from Kantar Worldpanel suggests that the Samsung Galaxy S7 and Galaxy S7 Edge have taken the top spots in unit sales from the iPhone 6s and iPhone 6s Plus. Said the panel's analyst Lauren Guenveur, "The Galaxy S7 has become the top selling device at 11.1%, followed by the iPhone 6s with about 10% of smartphone sales during the period."
Pokemon GO isn't going to drive innovation in battery power storage all on its own. What'll drive the need for better batteries is the continued success of Pokemon GO and resulting apps and games. If more games are created that can drive the same sort of "keep my phone on and open while I walk" mentality as Pokemon GO does, there'll be a marked result in hardware, as well.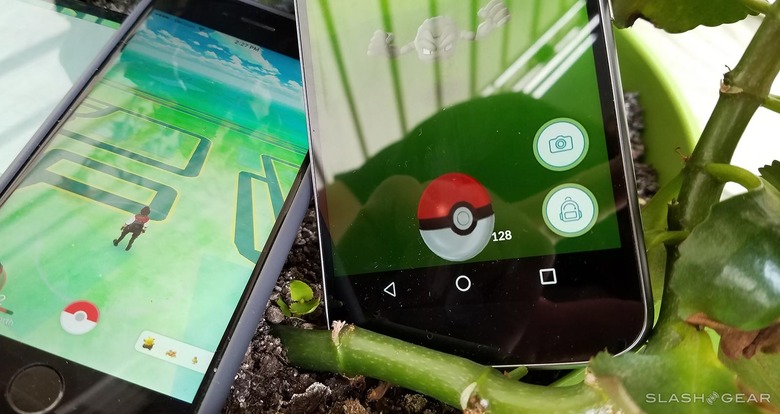 First came the promotions of already-made battery solutions. Within days of Pokemon GO launching (and becoming an instant success), I began receiving PR emails about Pokemon GO. Most of these emails (discounting the extremely unrelated subjects REACHING to connect to the game's success), were about mobile battery packs.
It's easier to design a battery that charges up a smartphone's battery than it is to design a whole new phone with a larger battery.
We'll also (likely) see the return of the removable, replaceable battery as a big selling point – again, if Pokemon GO lasts.
We're crossing our fingers for longer battery life on all avenues.
This wave has begun to swell.
See our Twitter account @TeamPokemonGO for more tips, updates, and oddities!