How Gorilla Glass 5 made surviving everyday phone drops the priority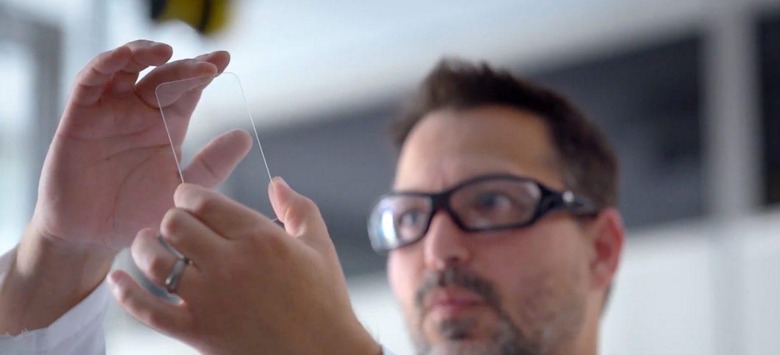 It's a fact of life that, as smartphones have got bigger, slimmer, and more slippery, you're increasingly likely to drop them while playing Pokemon GO and smash the display. Corning can't stop you from getting over-excited at the sight of a wild Pikachu, but it does have a new version of its toughened glass, Gorilla Glass 5, which promises even greater resilience to being dropped on the next generation of smartphones and other devices.
Like its predecessor, Gorilla Glass 5 was designed "with the specific intent to improve drop performance," Jim Steiner, senior vice president and general manager for Corning's Speciality Materials division, told me.
The testing process for both is the same: Corning starts out with a 22cm drop, the glass mounted in a special "test puck" so that it sits proud and always hits whatever test surface has been selected, and "as it survives," Steiner explains, "we just keep increasing [the height]" in 10cm increments.
Gorilla Glass 5 survives 80-percent of falls onto rough surfaces – like asphalt or concrete – from heights of over 1.6 meters. That's a 1.8x improvement over 2014's Gorilla Glass 4, and an even bigger difference from rival toughened glass.
"When we drop our competitors aluminum silicate glass and soda lime glass, they survive zero percent [of the time]," Steiner said. Indeed, soda lime glass failed consistently at Gorilla Glass 4's quoted drop-resilience height of just half a meter.
This latest version uses the same "Fusion Process" that Corning has relied upon before, whereby liquid glass is poured into a trough, allowed to overflow the edges, and then hardens. The overflow means both sides of the glass are pristine, and there's no need for polishing.
What changes there've been are based on just how devices with earlier iterations of Gorilla Glass have performed out in the wild. "Glasses fail when they drop on surfaces with sharp contact angles," Steiner says. "We specifically engineered this glass to survive this type of failure."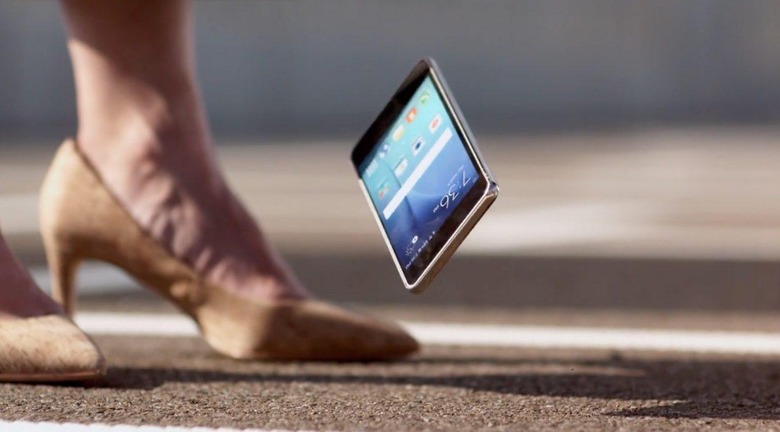 Corning gives input to device manufacturers on how they might best implement Gorilla Glass, but in the end the final design is up to them. Still, "we interact very closely with all our customers," Steiner explains, "in fact we'll go through testing as our customers start to qualify the glass, we'll do joint testing to correlate our results with theirs."
What's been interesting is how manufacturers have capitalized on the improvements with each generation of Gorilla Glass.
"Every time we've improved our glass," Steiner points out, "our customers have used it to go thinner, not necessarily to improve [drop] performance. We've seen a strong trend to reducing the thickness of the glass."
This time around, in fact, if you want the most resilient smartphone then it will pay to study the spec sheet closely. Corning plans to continue production of not only Gorilla Glass 4 but its predecessor, Gorilla Glass 3 alongside the newest version, offering a range of toughened choices depending on what budget device manufacturers have.
When can we expect to see the first devices using Gorilla Glass 5? Steiner tells me there should be product announcements this quarter, with glass production already underway and shipping to customers. Unsurprisingly, he won't be drawn on which clients those might be, however, though he did confirm that "handheld devices" – think high-end smartphones – will arrive first.