HoverCam Mini 5 pocket scanning camera hands-on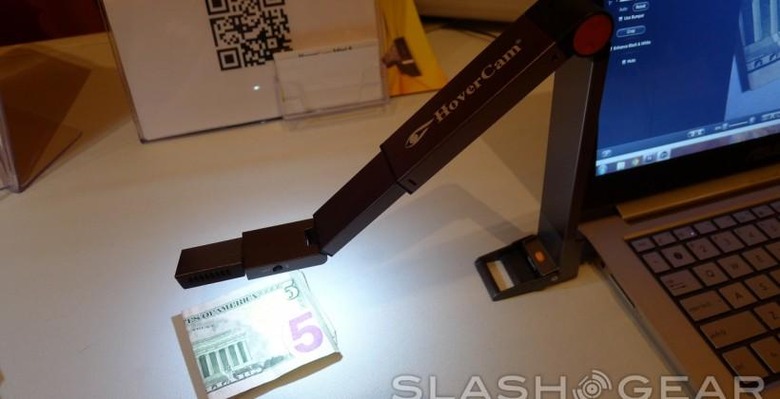 Today at ShowStoppers during CES 2013, we've seen a lot of nifty gadgets, but one in particular is really impressive. The HoverCam Mini 5 is a pocketable scanning camera that plugs into your computer's USB port, and it folds out into an overhead scanner. We ended up stopping by the company's booth and getting a hands-on session with the new device.
The idea behind the Mini 5 is to essentially replace flatbed scanners, which are slow and obviously really large. The Mini 5 can fold up into the shape and size of a small candy bar, and unlike flatbed scanners, the Mini 5 instantly scans whatever is sitting below its camera, since it basically just takes a quick photo.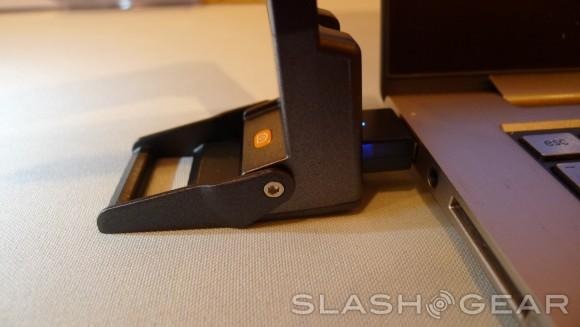 However, what's most impressive about the Mini 5 is the detail that it can capture. Zooming in on a five dollar bill that they were using during the demo resulted in extreme detail of the print on the bill, including the fine details around the Lincoln Memorial and all the names of the states surrounding it.
You can also use the camera for live conferencing, and share what the camera is seeing with someone else. There's also a motion detector that will automatically scan an item when it detects that movement has stopped. The Mini 5 will be available sometime in Q2 2013 at a price of $199.