Hover Camera Passport drone goes up for sale in Apple stores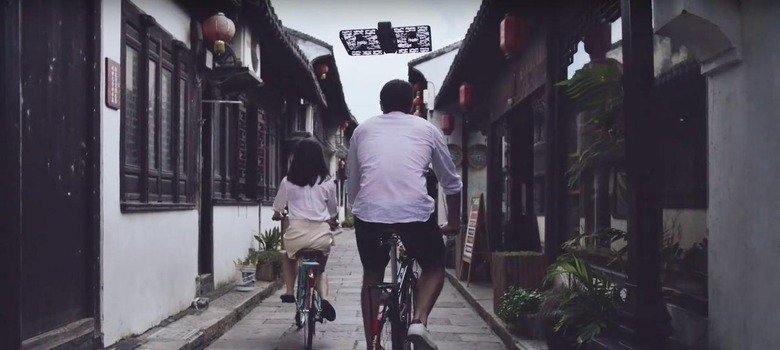 A small camera drone from Zero Zero Robotics has launched for sale in Apple stores and through the Apple website, the company has announced. The Hover Camera Passport is a consumer-tier autonomous drone designed for consumers who want to easily capture shots of themselves from perspectives that are more interesting than the average smartphone can produce. In addition to its Apple store launch, the drone has been updated with a new interface, automated media editing, and more.
The idea behind Hover Camera Passport and other drones like it is that smartphones are limited — you either need someone else to capture you doing something or you have to hold the camera out at arm's length and capture a selfie. Small drones equipped with smart technology enable consumers to capture hands-free shots of themselves from better perspectives, doing so by having the drone track themselves or their face as the subject.
One example, as highlighted in the video above, is having the drone follow a person as they ride their bike, recording video of the trip in ways not possible with a dedicated camera. Even better, the Hover Camera Passport drone is self-flying and powered by AI, meaning there's little work involved for the operator. The drone identifies the subject's face and uses that to track the subject as they move around.
The drone is going up for sale in five regions: the US, Canada, the mainland of China, the UK, and Hong Kong. Apple is offering an exclusive bundle with the drone, which includes a carry bag, the charger, adapter, and a couple batteries. As well, some Apple stores are now holding demonstrations of the drone, which can be folded when not in use for easy storage.
SOURCE: PRNewswire