House of Marley Liberate Air true wireless earbuds are eco-friendly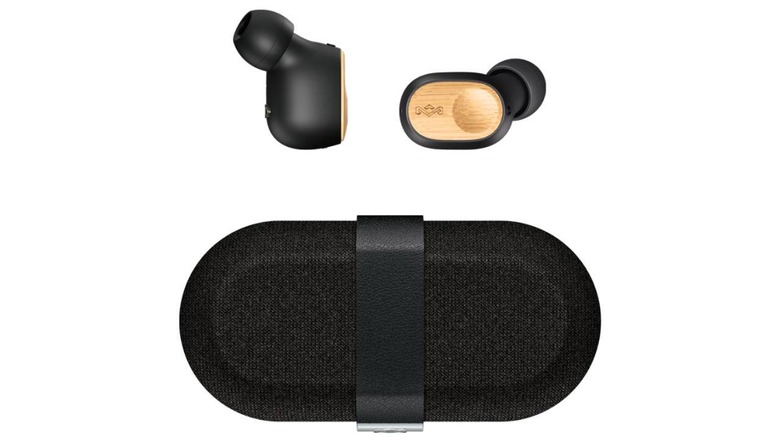 House of Marley is the latest audio company to release a pair of truly wireless earbuds, meaning two earpieces and a battery storage case. Called Liberate Air, the company says its earbuds are made from sustainable materials, offering that eco-friendly edge some competing products are missing. The company packs a number of notable features into the model, including weather resistance and long battery life.
The Liberate Air earbuds feature nine hours of on-board charging, according to House of Marley, which means the earpieces last for up to that long when their built-in batteries are fully charged. When one considers the carrying case's built-in battery, as well, House of Marley says users can get another 32 hours before a wall outlet is needed. It takes around two hours to fully recharge the earpieces.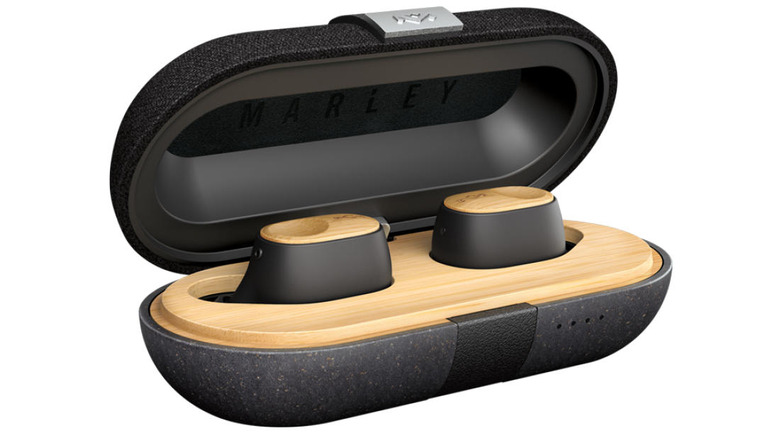 The carrying case is recharged using USB-C; each earpiece features touch controls for pausing and playing audio. The earbuds feature Bluetooth 5.0 + LE + OTA and are sweat / weather-resistant, meaning users can wear them when working out or in light rain without worrying about taking them out.
Digging into the specs, Liberate Air features around a 30ft range, 16ohms impedance, 5.6mm drive size, and 103B +/- 3dB @ 1Khz sensitivity. The model includes a built-in microphone for taking calls and using personal assistant apps.
House of Marley Liberate Air is now available for $149.99 USD. The company includes differently sized silicone ear tips with the earbuds as well as a USB-C charging cable and the companion battery carrying/charging case.