'House Of Cards' Already Renewed For Season 5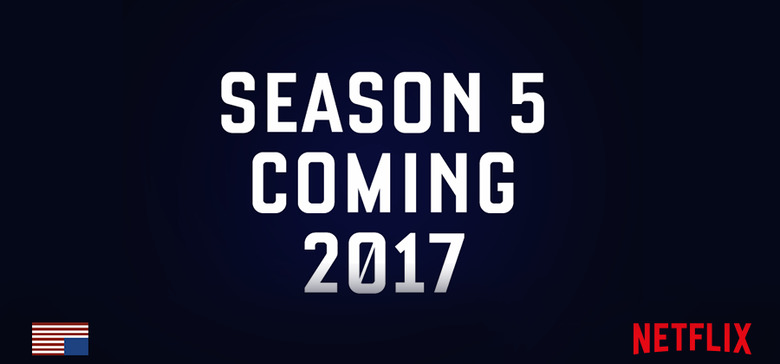 House of Cards season 4 hasn't been released yet, but that hasn't stopped Netflix from proceeding with a season 5 order. The political drama will be returning with a new season in March, and has been capitalizing on the current political atmosphere in the U.S. Netflix didn't reveal any details about season 5 with its announcement, but that's just fine since we're still waiting to find out what season 4's all about. The show's creator, however, won't be returning.
House of Cards season 5 will be arriving in 2017, but there will be one very significant change over past seasons: the show's creator Beau Willimon will not be part of it, as he has decided to move on. In a statement, Willimon said, "After five years and four seasons, it's time for me to move on to new endeavors..."
Netflix, for its part, has wished Willimon well, saying it owes him "a tremendous debt of gratitude" for his work with the show since its inception. "The producers, cast and crew join us in wishing Beau the best in his next creative adventure," the company said in a statement.
House of Cards first arrived on Netflix in 2013, and proved to be one of the driving forces for what is now a strong lineup of original programming. The series is produced by Media Rights Capital, and stars Kevin Spacey as Frank Underwood, a politician with a dark side.