HorodronHD-01 Concept Watch Features E-Ink Display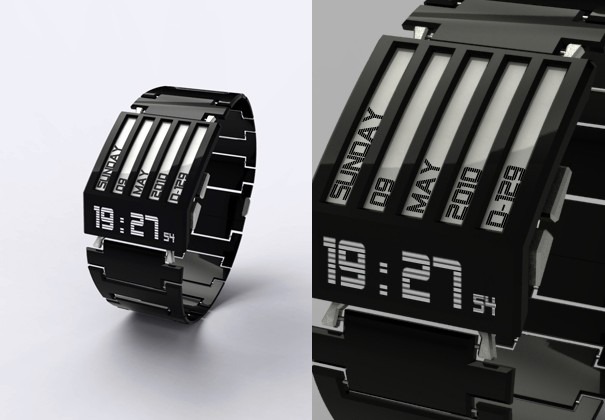 Extravagant watches are becoming a normal, every day occurrence. With companies like Tokyoflash creating some of the most unique, and hard-to-read watches out there, it's good to see that some future watches will still be able to tell us time in a more direct fashion. The HorodronHD-01 concept watch focuses more on the aesthetic appeal of its design, instead of beautiful lights to grab a potential customer's attention.
The HorodronHD-01 concept watch, designed by Jonathan Frey, features an E-Ink display. And instead of just telling you the time, it will relays the date, in its full day, month, and year glory. The image above shows the time being displayed as Military time, but we imagine that if the watch does ever become the real deal, an owner of the watch would be able to change that, if they wanted to.
[via YankoDesign]