Horn bursts forth for Tegra devices and hands-on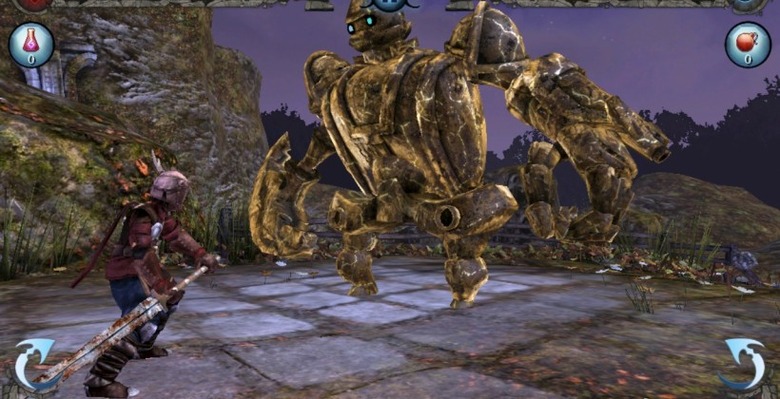 NVIDIA has once again tied it up with Phosphor Games to bring a gaming title to Android like no other – Horn, optimized for the Tegra 3 quad-core processor environment. This game takes on fabulous cinematics and next-level battle and places it on the mobile platform on a grand scale. With the four cores of the Tegra 3 you'll be heading off the enemies of the blacksmith's apprentice, leading you ever closer to the final crown.
Several years ago, such gameplay was relegated to consoles which were made specifically for such gigantic graphic tasks. With the current age of quad-core processors here on mobile devices such as the Nexus 7 (the device we're having a peek at this game on), we're able to do this and a whole lot more for a whole lot cheaper. The game Horn takes the Old English tales of King Horn and loosely crafts them into a magical arena of battle and exploration.
This game has you, Horn, moving through a village "overrun by fantastic, and sometimes humorous, monsters". That said, you'll have to make it through without giggling yourself to your doom – but you'll have help! There's a little beast that you carry around with you that sometimes spits some nastiness as the story moves on.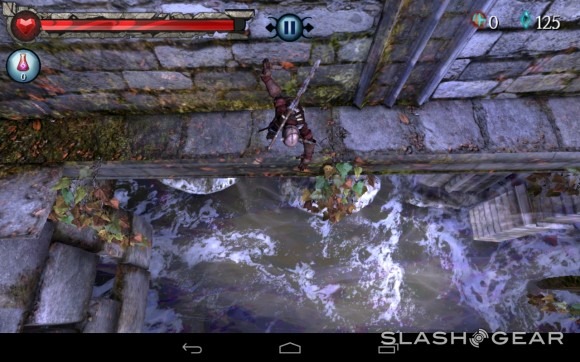 You'll be working on enemies weak points, hitting heavy armor in all the wrong places, and working your way through waves of bosses, sub bosses, and "Golden Enemies" – cut them down for rare item drops! You'll be collecting items, too – make sure you're aware of what your carrying so you can be all you can be in the kill zone. There's also an in-game store, a forge where you can upgrade your gear, weapons, amulets, and all sort of other items to rummage through.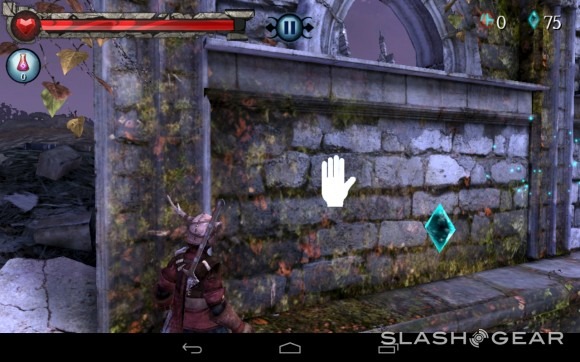 There's even a massive guide online you'll want to find your way through if you want to survive your first few adventures – you might need it! This game is out (or will be very soon) on the NVIDIA TegraZone as well as the Google Play app store today – and it's out for the iPad and iPhone as well starting earlier this month – grab it!