HORI's Nintendo Switch portable stand doubles as a USB hub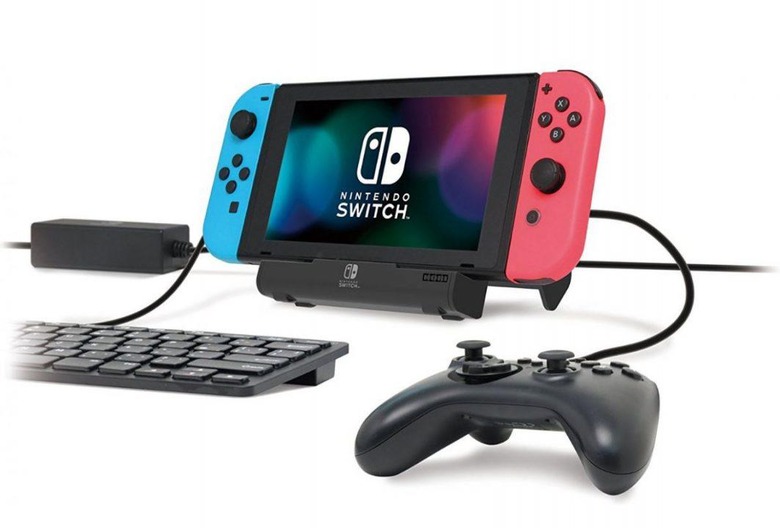 Ever since the Switch launched back in March 2017, HORI has been making officially licensed accessories for it. One of its latest accessories is also one of its most interesting, as it's a portable charging stand that doubles as a USB hub. Portable charging stands for the Switch are nothing new – there are even a few that carry Nintendo branding out there – but this one seems to take things to another level.
For instance, the charging stands that we usually see typically only feature a USB-C port that's used for charging, but beyond that, they're fairly basic. This new stand, which was discovered by a user on the ResetEra forums, offers 4 USB ports in addition to that USB-C charging port, allowing you to connect a variety of different devices to your Switch. In that way, it almost acts like a portable version of the dock that ships with each Switch console, which features a few USB ports of its own.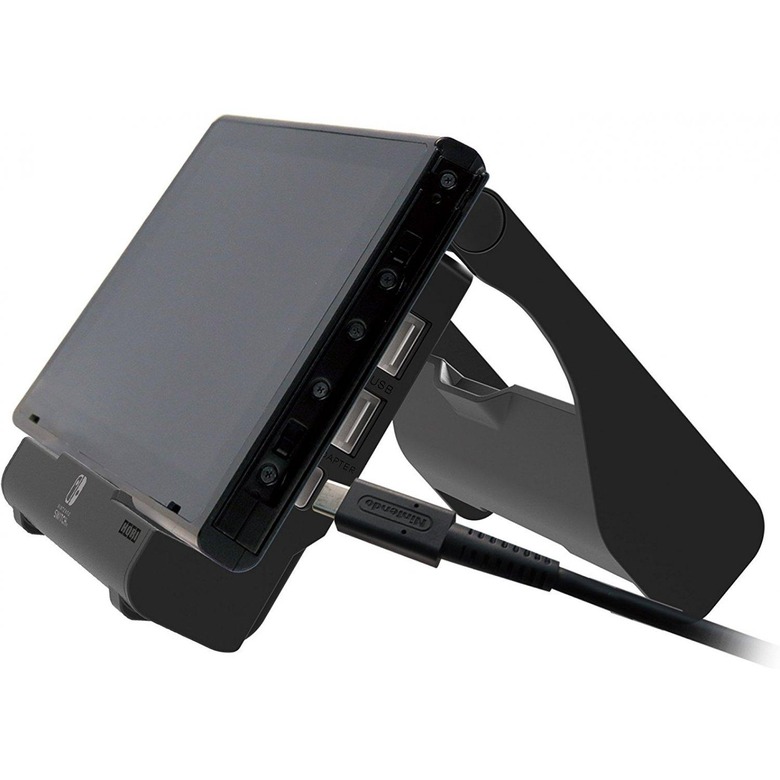 There's one key difference between this stand and the dock that sits next to your TV, though: there's no HDMI out port that allows you to connect the Switch to your TV. As it is, then, this stand is only good for playing (and charging) your Switch in tabletop mode.
While that might be a sticking point for people who are looking for a stand that does it all, this one from HORI still has a lot going for it. Those USB ports mean you can connect and charge four Pro Controllers at once (which will be handy when Super Smash Bros Ultimate launches later this year), but HORI points out that they can also be used for connecting keyboards and LAN adapters. The stand is also adjustable, so you can change your viewing angle on the fly.
At the moment, it seems that HORI and Nintendo are only offering this stand in Japan. The stand is available on Play Asia, where it costs $38.99. We'll probably see this launch in North America and Europe before long, but for now, importing seems to be your only option if you want one right away.