HoobyGroovy offers awesome Super Mario themed cases for iPad and iPhone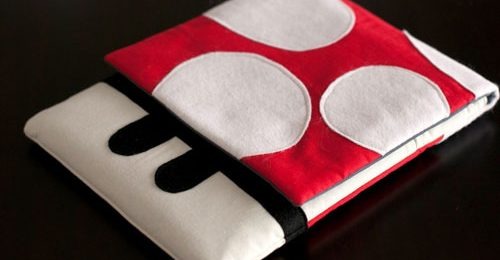 I would wager that just about every gamer out there is familiar with the Super Mario franchise and the old school power ups that the game spawned like the 1-up mushroom and more. If you are a fan of the franchise and need a new iPad or iPhone case there are some sweet Mario themed offerings at Etsy right now by seller HoobyGroovy.
You can get cases based on the red super mushroom for the iPhone and iPad, the Goomba for the iPad and iPhone, or the green 1-up Mushroom for iPad and iPhone. The iPhone 3G/3GS case measures about 5.25" x 3.125" and is handmade when purchased. That means that you will have to wait while it is made.
The seller says that will take 1-3 business days before the things ship. The iPad has a case that measures 10.5" x 8" and is handmade. The iPad case is $39.95 and the iPhone cases are $19.95.