Honor VR Camera is a custom-made Insta360 Air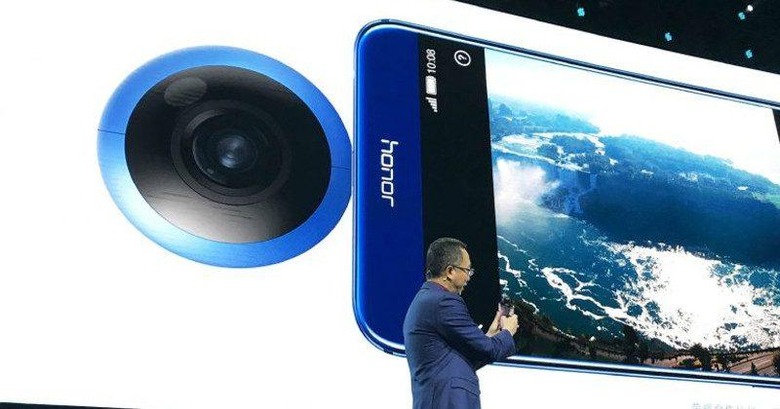 It's actually been a while since we've seen new equipment that tries to actually create VR-related content rather than just consuming them. Professional VR cameras still cost an arm and a leg and probably more, but there are always cheaper and more portable solutions around. Some of those come from Insta360, a company that specializes in smartphone-compatible 360-degree cameras. It has revealed that Huawei has chosen it to help create the Honor VR Camera for Android smartphones.
Unlike the likes of the Samsung Gear 360, the LG 360 CAM, or the Ricoh Theta, Insta360's cameras are designed to primarily attach to a device, like a phone or even a computer, to function. Some, like the Insta360 Nano, can function independently but is specific to the iPhone. The spherical Insta360 Air, on the other hand, is compatible with Android but needs to always be attached to the phone's port.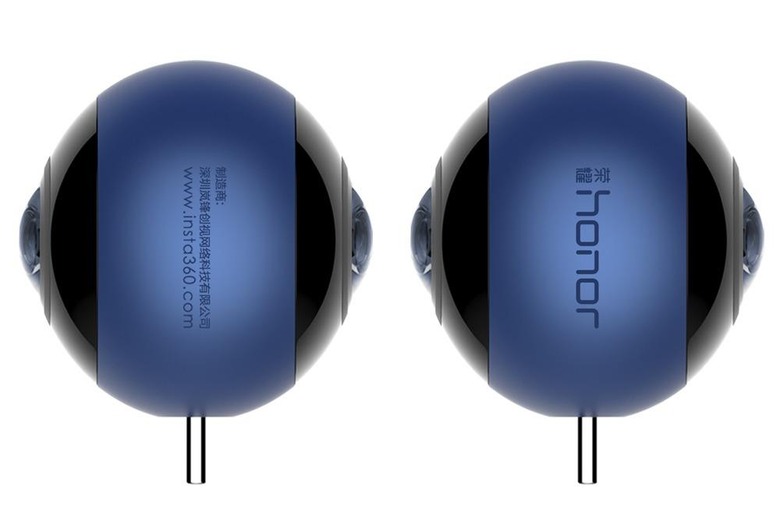 The Honor VR Camera takes the Insta360 Air in this sense. In fact, one could probably consider it a rebranded Insta360 Air, though there are definitely some subtle design differences. Both share the same spherical shape, which makes it look more appealing but also less "pocketable". It also clips to the USB port of the smartphone, which means you'll have to hold the phone upside-down or sideways to use it.
Neither Insta360 nor Huawei are revealing the exact specs of the Honor VR Camera though it probably won't be much of a jump to presume it would be similar to the Insta360 Air. The latter captures 360-degree images at a resolution of 3008x1504, a.k.a. 3K, and videos at 2560x1280 2K 30 fps, with some experimental support for full 3008x1504 3K resolutions on some Android devices.
Availability details are also absent for now. But given MWC 2017 is just a few days away, there's a chance the Honor VR Camera will show up on the Barcelona showroom floor.
SOURCE: Insta360