Honor View30, MagicWatch 2, MagicBook follow closely in Huawei's footsteps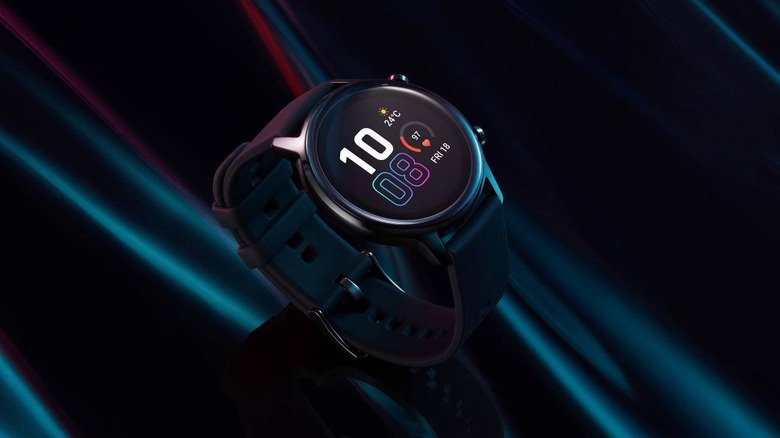 Huawei recently announced a Google-less MatePad Pro tablet and two new MateBook D laptops against a backdrop of uncertainty and doubt about its future. Not even 24 hours later, its subsidiary Honor is doing the same, launching admittedly impressive new products that may already be unfairly judged because of their association with the Chinese giant. In the past, Honor seemed to be trying to push an image of an independent yet related brand from Huawei, proving that it could actually carry its parent company on its back. This time, the ties that bind that two are clearer than ever, perhaps unintentionally showing Honor's solidarity with Huawei.
Honor just announced three new products, two under its new "Magic" branding and some heading for markets outside of China. Those who kept tabs on Huawei's event might see familiar faces and almost everywhere you look, you will see Huawei's DNA behind every Honor device.
Honor is no stranger to smartwatches but the Honor MagicWatch 2, the successor to the Honor Watch Magic (see what they did there), definitely ups the ante. It is powered by the Kirin A1, the very same custom-made dual chipset that runs inside the Huawei Watch GT, delivering the same promise of 14 days of battery life, 7 days for the smaller 42mm model. The MagicWatch 2 also boasts of the same features on the Huawei Watch GT2, including TruSleep sleep tracking, TruSeen heart rate monitoring, and TruRelax stress monitoring.
The Honor MagicWatch 2 comes in 46mm and 42mm sizes and the differences are more than just cosmetic. The larger one, for example, has enough room for a mic in addition to the speaker present in both, allowing it to support Bluetooth phone calls. All of that for a starting price of 189 EUR, roughly $210, when it launches in Europe.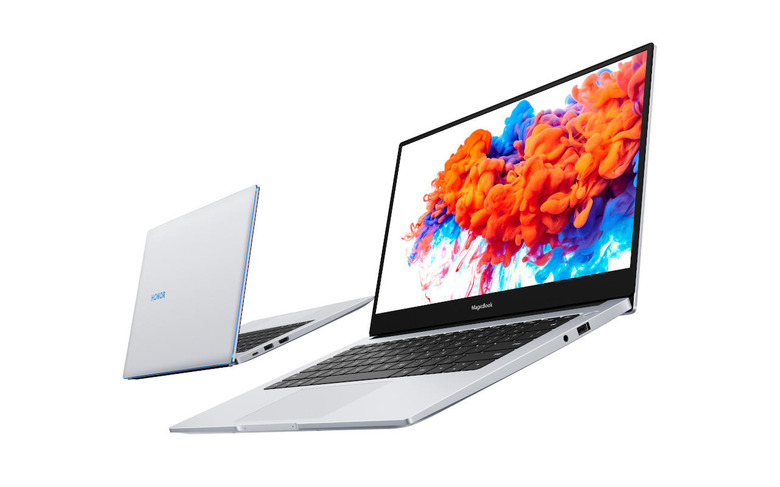 Honor is best known for its smartphones but this year it is taking an unexpected stab at the laptop market with the MagicBooks. If you've seen Huawei's new laptops, you might have a sense of deja vu. In some cases, Huawei's and Honor's notebooks seem to match, like the adoption of AMD Ryzen processors to power the computers, or their 14-inch and 15-inch options, or their SSD and HDD combination. On the outside, however, the Honor MagicBook looks more down to earth, with its white finish and simple design that belies the power that comes with a hopefully shockingly low price tag.
And then there's the Honor View 30, sometimes called the V30. It almost seems unexciting compared to the other two new products but it is Honor's 2019 flagship. Fortunately, it has every reason to stand proud, being the first in Honor's stable to support the 5G networks of the future. That's thanks to Huawei's Kirin 990, making the View 30 an ironic rival of the company's Mate 30. Sadly, just like the Mate 30, markets outside of China may not be able to fully enjoy its modern features, like the "SuperSensing AI" Triple Camera, the latest GPU Turbo, and Kirin Gaming+ 2.0.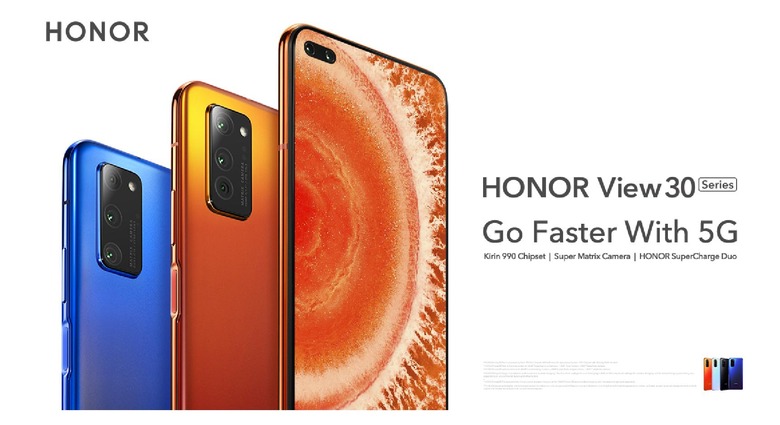 Like Huawei, Honor will probably bemoan how consumers suffer from the loss of choice in the market, particularly the choice of Honor products. Some, of course, might argue that the company is just as culpable as Huawei for whatever the US government has accused it of. Honor has always produced fine smartphones, though it has also produced not-so-fine ones as well, and it is definitely a shame that its mix of high-end features and mid-tier price will practically be lost on most consumers around the world.