Honor V30 to debut next week as the first with Huawei Mobile Services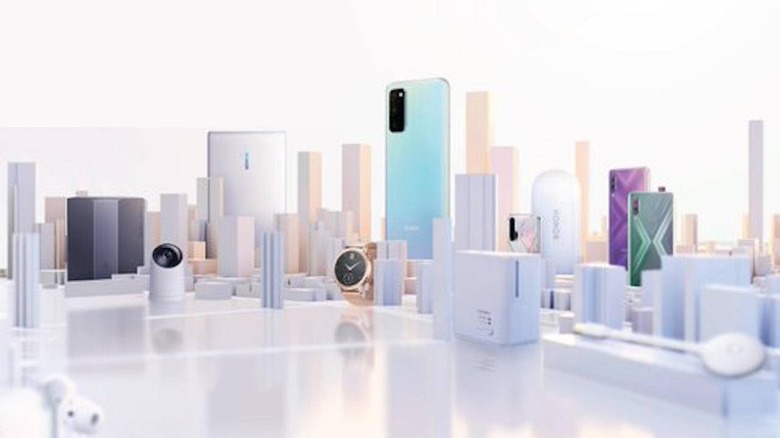 MWC 2020 may no longer be taking place but for the companies who already hedged their bets on the annual event, the show must go on. In their own way and own venue, of course. Honor, who suffers the same fate as parent company Huawei, will be live streaming from Barcelona next week and it may be one to watch if rumors are true that the Honor V30 and V30 Pro it will announce will also be the first time we'll see Huawei's Google Play replacement out in the wild.
For months now, Huawei has been building up its arsenal of tools and services to make up for its inability to access and ship phones with Google's proprietary ecosystem. It boasted that's Huawei Mobile Services or HMS would be ready by the end of 2019 but, of course, it won't happen without the announcement of a new phone to go along with it.
That honor will apparently go not to its next P series flagship but its subsidiary Honor. It is expected, among other things, to unveil the Honor V30 and Honor V30 Pro, its own premium bets for the first half of the year. Whatever features it might have, however, could be upstaged by the attention that the Huawei Mobile Services will be getting.
Huawei and by extension Honor expect that HMS will be a stand-in replacement for Google Play Services. It encompasses not only the AppGallery app store but also Huawei ID accounts, Huawei Mobile Cloud storage, and if it will make it in time, maps powered by TomTom. Users will, of course, still notice the difference but whether it will be less disruptive than having no Google Play apps at all remains to be seen.
This does mean, at least, that Honor will have the confidence to bring the V30 and V30 Pro to markets outside of China. For those who want to see what the company has to say and has to offer, the live stream will be broadcast on Twitter as well as YouTube on February 24 at 18:30 CET (12:30 pm ET).