Honor Play brings gaming chops to global markets (except one)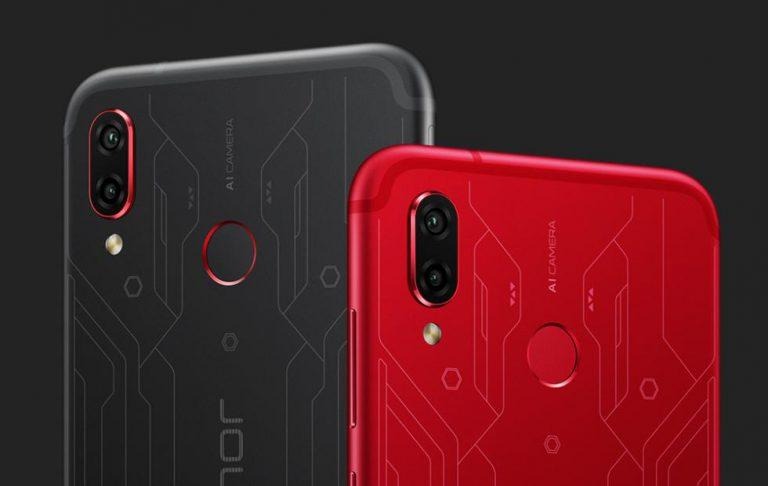 Gaming smartphones seems to be the new sub-trend in the market. After all, if your device can run resource-intensive games without blowing up, it can do anything. But while the likes of the ASUS ROG Phone really takes the idea of a gaming smartphone to the extreme, others, like Huawei sub-brand Honor, is taking a slightly different and more moderate path. The Honor Play won't make it look like you're carrying a miniaturized gaming PC but promises to give you that gaming console feeling instead. And it's coming to almost all markets around the world and you probably won't be shocked where it isn't.
The Honor Play could very well be the company's flagship phone despite having no number in its name and despite being marketed as a gaming-centric phone. You definitely wouldn't have guessed just by looking at its fancy, non-gaming design, or its specs, which include the so far latest Kirin 970 processor, up to 6 GB of RAM, 64 GB of storage, and a 6.3-inch 2340x1080 screen.
Its gaming lineage comes from two places. First is Huawei's new GPU Turbo, which basically boosts graphics performance using both the Kirin 970 hardware and some software tweaks. We presume there's an equivalent cooling solution to compensate for all the heat. We will know soon enough when we give the Honor Play a thorough review but, for now, enjoy our very own Chris Burns' unboxing experience.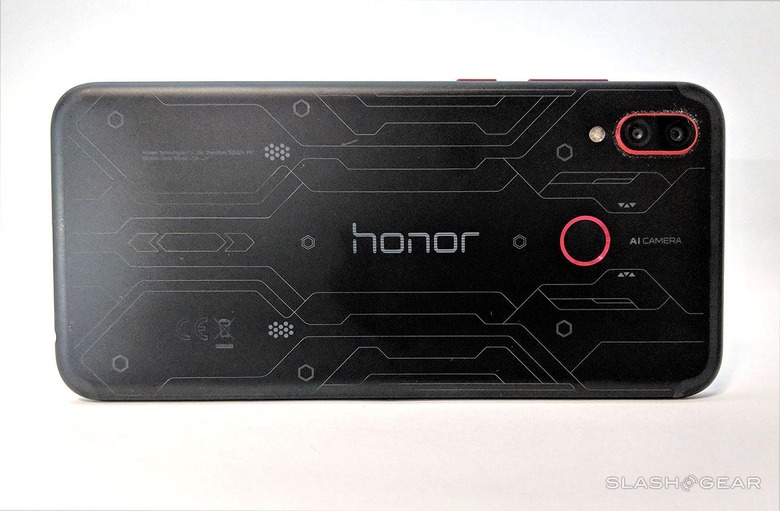 And then there's what Honor calls "4D Smart Shock". Think of it like the PlayStation DualShock feedback but for smartphones. In a nutshell, it uses some smidgen of AI to make the Honor Play vibrate during certain in-game scenarios, like getting hit or when enemies approach. The feature, however, depends on the game and Honor isn't losing out on the chance to advertise that it has optimized the feature for PUBG Mobile (not Fortnite).
Gaming smartphones are expensive but, being an Honor phone, this is definitely an exception. The Honor Play will only cost 329 EUR, around $384, when it launches in Western Europe (including), CEE & Nordic region, Middle East, Russia, India, and the Asia Pacific. If you noticed the absence of North America, specifically the US, you aren't alone. Hopefully, Honor will change its mind soon.