Without any successors, it seems that OPPO and Vivo have given up their pioneering elevating camera designs. Huawei sub-brand Honor, however, hasn't. In fact, it has yet to fully reveal its own take on the "hiding the front camera" design. It has, however, already confirmed that the Honor Magic 2 is a "screen slider" phone. But by the end of the month, it will finally be revealing all the magic tricks in its bag.
The difference is subtle but important, at least depending on how it's implemented. The OPPO Find X and Vivo NEX S both uses motorized elevating mechanisms to pop up part of the phone's top portion to reveal a front camera and other sensors. While they have proven to be fast and sturdy, there will always be worries about that mechanism breaking down over time.
The Honor Magic 2, in contrast, seems to be using a sliding mechanism instead. Presuming it's not motorized like OPPO's and Vivo's, it would call to mind the old Nokia sliders, except this time the screen slides down rather than up. Either that or the back slides up to reveal the camera.
That's not the Magic 2's only magic trick. It will also have an in-screen fingerprint sensor but with a key difference. While most FODs are used on LCD screens, the Magic 2 will supposedly use AMOLED. Additionally, Honor will be tying the sliding mechanism to some still unrevealed AI functionality. The Honor Magic 2 might also use the market's first graphene-based battery, a technology that's believed to be safer and more reliable than the common lithium-ion.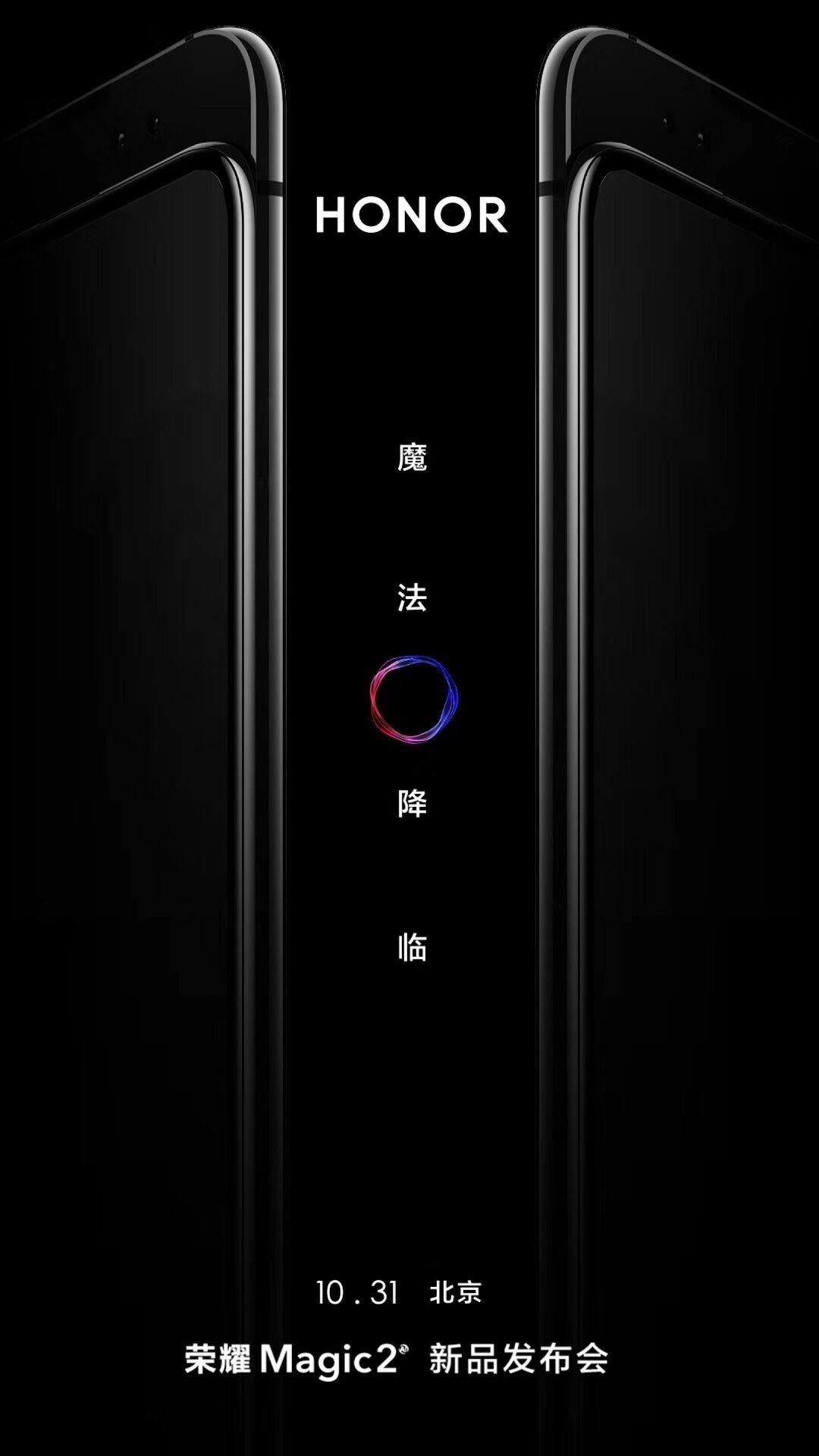 That is definitely a tall order for a relatively unknown phone line, even from a relatively popular phone maker. We won't have to wait long to see if any of these do become reality. According to AnTuTu, Honor will be holding an October 31st event to enchant the smartphone market with its sleight of hand and sliding screens.