Honor 9X coming with 7nm Kirin 810 chip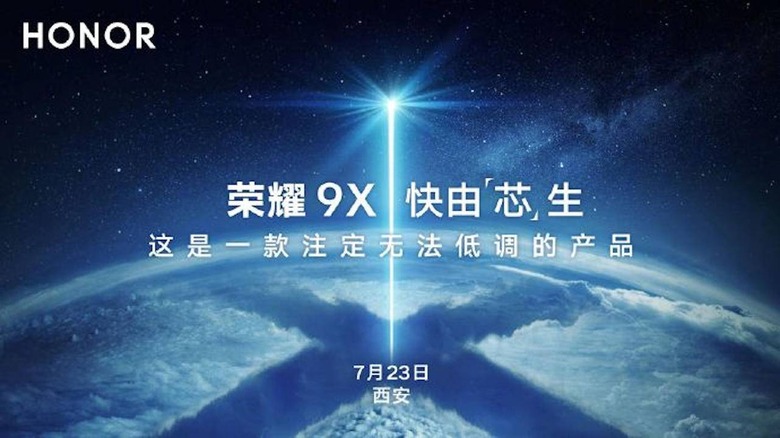 Huawei's problems are, of course, also Honor's. The latter is even more affected by the US ban considering it happened just as it was launching the Honor 20 and Honor 20 Pro. But just like Huawei, Honor isn't backing down and, in fact, will be launching a new phone in a matter of weeks. The Honor 9X will be a rather ambitious phone as it will be the company's first phone to run on Huawei's shiny new 7nm Kirin 810.
It's not just desktop processor makers like Intel and AMD that are racing to shrink chips and their manufacturing processes. In fact, ARM chip makers have beaten them to the punch, putting out 10 nm processors before Intel can even launch its own 10 nm chips, scheduled later this year. Huawei is not boasting the HiSilicon Kirin 810 which jumped from 12 nm on the Kirin 710 to 7 nm on the Kirin 810.
That will be one of the selling points of the Honor 9X which will be announced on July 23. That does mark it as a mid-range phone just like its predecessor, the extremely popular Honor 8X. But if it's anything like last year's mid-range flagship, it could give even Huawei's own flagships a run for their money.
Honor, however, is rumored to also have higher spec version in the form of the Honor 9X Pro. That one will have the same Kirin 980 as the Honor P30 and have four cameras with a primary 48 megapixel sensor. In contrast, the Honor 9X will only have three, one of which has a 24 megapixel sensor.
Honor's July 23 event will most likely be met with much fanfare and just as many questions. While its launch in China will probably go as normal, the international launch of the Honor 9X will carry with it the uncertainty of Huawei's fate.