Honeywell preps 82-inch 1080p LCD TV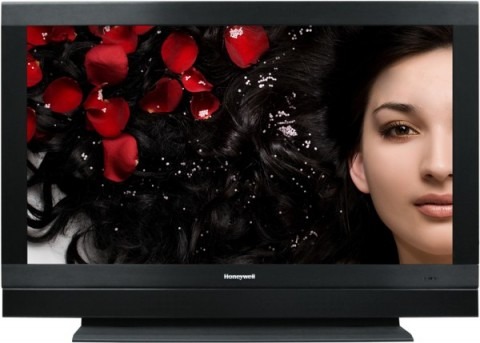 The behemoth's screen real estate territory is usually belongs to the Japanese and Korean, hardly we've seen a giant TV, especially over the size of 80-inch, coming from an American brand like the Honeywell. Not any longer, apparently the company has readied an 82-inch beast, gunning at domestic LCD HDTV market in a big way.
Honeywell's Altura LE series HDTV comes in five sizes – 47", 57", 65", 70" and 82" — and the latter is no doubt the highlight here. It's a 16:9, 120Hz LCD panel with a Full HD resolution giant display that's capable of 120,000 :1 dynamic contrast ratio, 600 cd/m2 brightness and 178-degree viewing angle. Somewhat at this size, we were wishing for a Quad-HD like the Samsung.
According to HDguru, the technologies behind the 300-pound display are coming from its Taiwanese supplier, SOYO, and Honeywell isn't going after the big guns. They are targeting the much affordable Vizio displays (now with more mid-stream displays) but with better designs, quality controls and a 5-year warranty with unmatched after-sale services (you know, just in case it needs repair).