Honeywell, Inmarsat successfully test faster in-flight Wi-Fi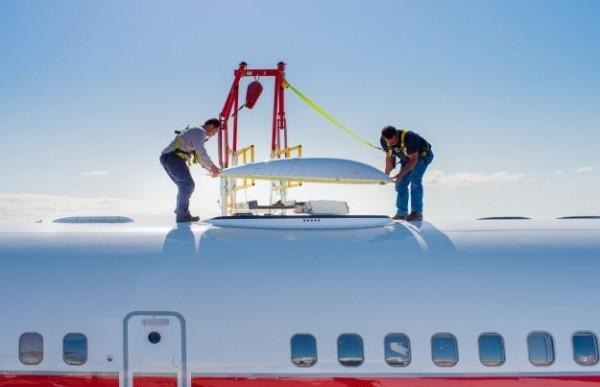 The need for better, faster Internet connection is growing, and not just on land. That need extends even when miles above. Whether it be for serious work or well-needed relaxation, plane passengers as well as crews have started to demand for better quality Wi-Fi service while flying over land or sea. Aiming to corner that market before it actually blossoms into a full-blown business, Honeywell Aerospace and Inmarsat have joined forces, a partnership that has just born fruit, reaching that first but critical milestone that paves the way for the rest.
Online conference calls. YouTube streaming. Downloading large files. All of these common, bandwidth hungry use cases have been covered in tests conducted this month in the UK. And these are precisely the use cases that you'd come to expect from those who really do need to use in-flight Wi-Fi in the first place.
The test involve the cooperation of the two company's complementary products. Honeywell provides its JetWave-branded hardware to enable planes to connect to satellites. Those satellites, in this case, are from Inmarsat's Global Xpress constellation, which powers the company's GX Aviation satellite Internet service for Europe, Middle East, Africa, and Asia.
The two companies didn't release exact speed numbers, but the fact that alone JetWave hardware was able to connect to the Global Express I-5 F1 satellite is already an accomplishment. It also confirms that GX Aviation will be able to deliver high-speed Internet whether the plane is flying over land or water.
This milestone is just the first step, of course. Now that technical requirements have been met, the next phase will involve actually turning it into a profitable business, making partnerships with resellers and service providers in the industry.
SOURCE: Honeywell