Honeywell announces LYNX Touch 5100 security system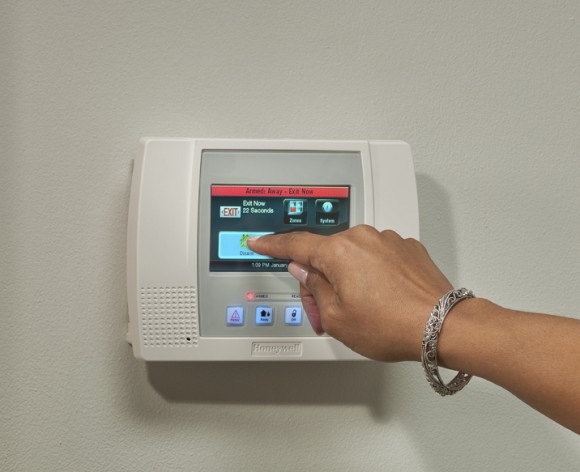 Nest may believe that Honeywell is "worse than a patent troll" and holding back theromstat innovation, but the latter company does business in other areas too. They also build security systems, and the company has announced a new one in its range: the LYNX Touch 5100. According to Honeywell, it's the first self-contained security system that supports both WiFi and 4G.
The company believes that will lead to less expensive installation costs, since installers won't need to run CAT5 cable around the home, and it should be easier to setup too. The system features a touchscreen for intuitive operation, and the company is also releasing an Android tablet pre-loaded with an app that communicates with the security system.
Using the app, you'll be able to monitor and control the system, although it will only work over your internal WiFi network: if you were hoping to keep an eye on your house across the country using the 4G connectivity, you're out of luck. Naturally, the system will also play nice with Honeywell's range of thermostats.
The LYNX Touch 5100 is available in limited quantities at the moment, with a wider rollout expected in June.
[via Electronichouse]