Honeywell Air Purifier offers Bluetooth, allergy monitoring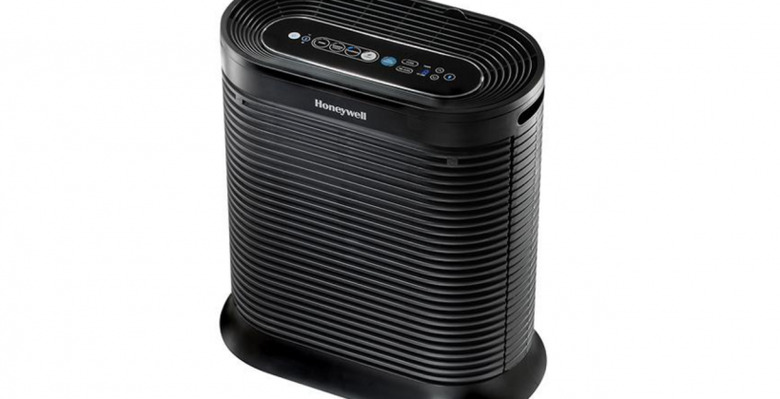 Spring is (supposedly) upon us, and with it comes weeks of sniffles and coughs for those afflicted with allergies. Honeywell wants to make the season a little more bearable, doing so with the power of the Internet and Bluetooth connectivity, the combination of which it uses to monitor allergy reports.
The Honeywell HPA250B air purifier uses a HEPA filter to capture allergens from the air, something that in and of itself is nothing interesting. What is unique is the connectivity aspect of the device, which connects to the owner's Android handset or iPhone using Bluetooth.
Once connected, it uses the handset's network access to monitor allergy reports. When your particular pollen-based kryptonite is at high levels, the device will alert you to the issue via the accompanying Honeywell mobile app, allowing you to increase the cleaning level to match the higher pollen levels.
The device itself is equipped with a touch control display, as well as an automatic VOC sensor. The air purifier is available now, but the connectivity aspect gives it a bigger price tag than your average air cleaner at about $270 USD.
SOURCE: Gizmodo