Honda Sports Vision Gran Turismo looks fantastic racing digital tracks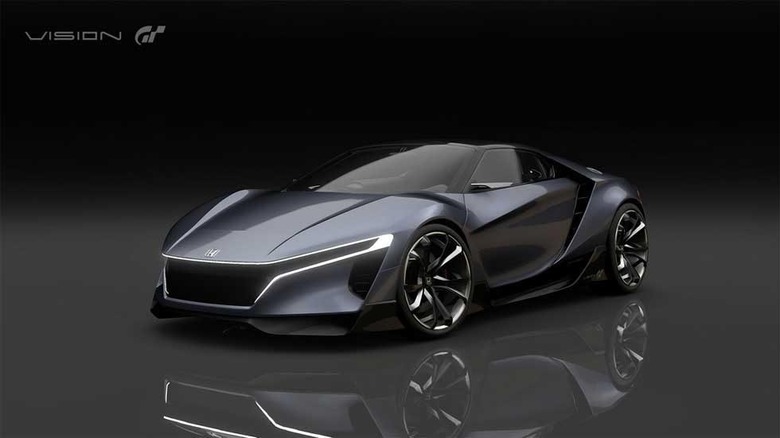 Just about every major automaker has created digital cars for the Gran Turismo game and they are always very cool. Honda has a new car for the game called the Honda Sports Vision Gran Turismo. The car is a pure sports model and for its development, Honda ran a competition amongst designers from all over the world. The team in the Honda LA studio was the winner and were joined by other designers for the project.
Honda built the quarter model in the US with modeling data and hardware developed in Japan. The car was designed with an exterior that looks to be in motion even at a standstill according to Honda. The design has wide fenders with air intakes and wheels that are attractive and functional.
The design uses lots of carbon fiber to keep the total weight of the car to 899kg. Power comes from a 1998cc turbo inline for in a mid-engine configuration. The turbo four makes 410ps at 7500 rpm.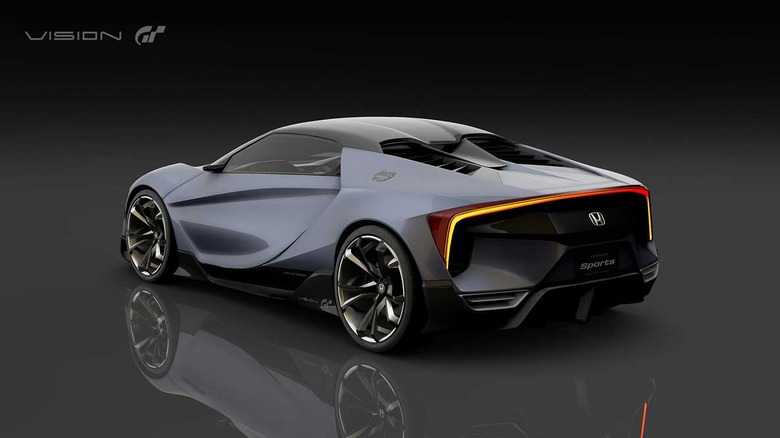 The transmission the virtual car is an 8-speed dual clutch unit and it's not clear if the virtual car is front or rear-wheel drive. We hope it's rear-wheel drive. Honda tested the aerodynamics of the car in computer simulations and in the real world with a full-size scale model.
The video below shows the Honda car in motion. It's too bad Honda won't build something this cool that we can drive on the street.
SOURCE: Gran-turismo.com