This adorable Honda Small RS Concept is a tiny Type R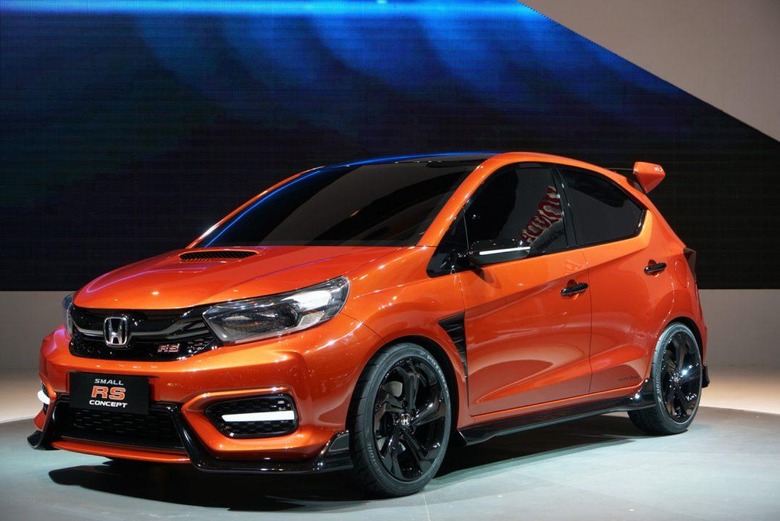 Looks like the playful spirit of the Civic Type R has been contagious at Honda, with the automaker revealing a new, Small RS Concept hot hatch that packs pint-sized performance. Making its debut at the Indonesia International Motor Show 2018 today, the new concept car was designed by the automaker's Asia Pacific R&D team, bringing some of the well-esteemed Civic Type R's features down to a smaller platform.
"Honda Small RS Concept is the implementation of our endless innovation, emphasizing Honda sporty spirit, especially in small car line ups," Takehiro Watanabe, president director of Honda Prospect Motor, said of the vehicle. "As a concept car, this is our vision of what a small sporty car should be."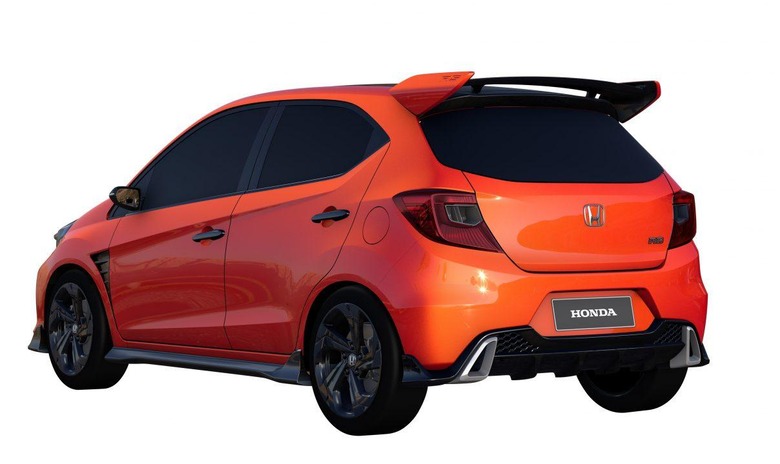 It's clear where the influences for that vision lie. The Small RS Concept gets sizable grille openings in the front fascia, along with a hood scoop and a big wing on the back. Piano black gloss exterior trim for the grille, side mirror housings, and door handles are certainly distinctive against the vibrant orange paint-job.
The unusual upright trapezoid tailpipes at the back are a pleasing diversion from what you'll find at the back of most performance hatchbacks, though the wheels look similar to designs we've seen on the automaker's other models. Plenty of RS badging round things out, for a car that manages to look both aggressively punchy and cute at the same time.
While you might question why Honda needs a car like this, there are some good reasons. The Civic Si and Civic Type R are great, but they've also been getting progressively larger over the years – just like most other cars, as automakers react to consumer demands for increased space and more aggressive safety requirements. As a result, today's hot-hatches are significantly larger than their predecessors, even if the nameplate is the same.
Unfortunately there's no word on whether Honda will actually produce a car quite like the Small RS Concept. The overall design is a preview of the upcoming Honda Brio, one of the company's city cars sold in markets like India, Thailand, and South Africa. Sadly that currently offers at most 99 horsepower.