Honda recalls 800,000 more vehicles for parking brake failure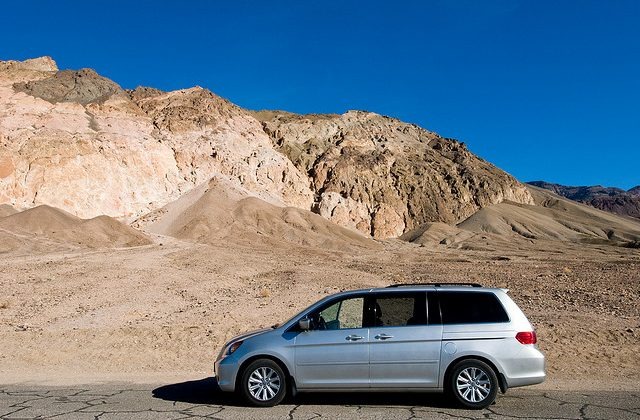 This hasn't been a good past few months for the auto industry. We've written about ten different recalls this year alone, and while that certainly doesn't count all of the recalls that have happened, that's still a lot of cars that are at risk of some big problems. Honda is the latest to issue a recall, saying that 800,000 of their vehicles are at risk of rolling away due to a potential parking brake failure.
The recall includes 318,000 Odyssey minivans from 2003-2004, 259,000 Pilots also from 2003-2004, and 230,000 Acura MDXs from 2003-2006. What's perhaps even more surprising, is that the company has already recalled nearly 2.2 million cars for this exact problem, which is a faulty parking brake that could fail and send your Honda-branded car cruising down a hill on its own.
Honda says that a small number of incidents have occurred already that led to the latest recall. 42 minivans in total have let loose on their own, which resulted in one vehicle rolling into a retaining wall, and another coasting down a hill and into a mailbox. It sounds comedic, but you'd probably be pretty upset if it happened to your own car.
If you own one of these vehicles that's involved in the recall, we highly suggest parking it on a perfectly level surface whenever possible until you can go to your nearest dealership and get it checked out. If you need to park it on a hill, at least turn the wheels towards the curb so that your car won't go out into the street and cause more damage.
[via NBC News]
Image via Flickr