Honda recalls 44,000 Honda Fit Sport vehicles to upgrade security systems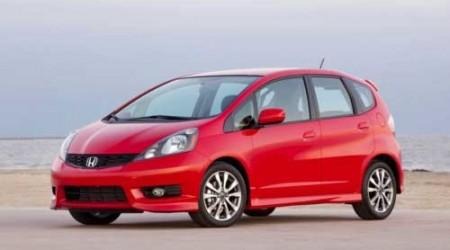 Honda has issued a recall for 43,782 of its 2012-2013 Honda Fit Sport vehicles all across the United States. The recalls has been issued so that the company can upgrade the vehicles' Vehicle Stability Assist (VSA) software. The current software on the 2012-2013 Honda Fits may function improperly, allowing Honda Fits with certain tires to exceed the yaw rates allowed by the U.S. Federal Motor Vehicle Safety Standards (FMVSS).
Honda says that owners of a 2012-2013 Honda Fit can take their vehicles to an authorized Honda dealer to check up on their vehicles. Their software will be updated free of charge. Vehicle owners are expected to receive their recall notifications in the middle of May. Vehicle owners can also visit Honda's recall website to see if their Honda Fit is affected by the system software issues.
This isn't the first recall that Honda issued this month. Earlier this month, Honda, alongside Toyota and Nissan, all recalled a total of 3 million vehicles due to a potential airbag issue that causes the airbag to deploy abnormally. The improperly deployed airbags could have resulted in injury and worse, death, if the issues were not fixed. In total, Honda recalled 1.14 million vehicles that could have airbags improperly installed.
In the following week, Honda also issued a recall for around 204,500 of its CR-V, Odyssey, and Acura RDX vehicles due to an issue with their braking system. In temperatures below freezings, those vehicles would allow their drivers to shift even when they aren't pressing on their brakes. It hasn't been a good month for Honda so far, but hopefully this Honda Fit recall will be the last recall it will have to make (at least for a while). Be sure to check out our Cars Hub for the latest news on the automotive industry.
[via Honda]