Honda Miimo Robotic Mower Is Like A Roomba For Your Lawn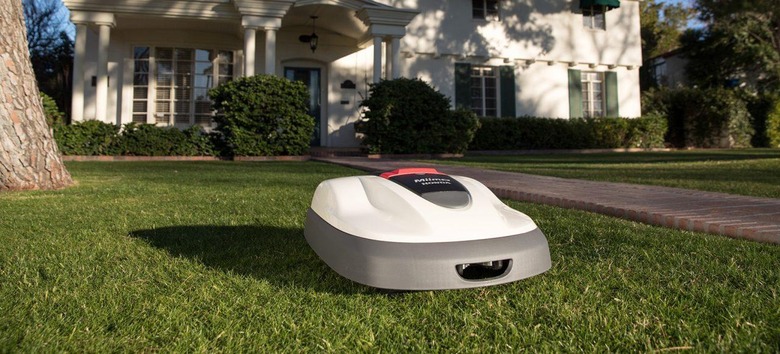 Honda has taken the wraps off Miimo, its first robotic lawn mower in the U.S. This contraption is sort of like a Roomba, but for your lawn rather than your carpet. Instead of spending time outside manually pushing around a mower, homeowners can set Miimo to cut the grass for them, leaving it to its task while going off to do something else. Miimo is able to mow a lawn on its own thanks to integrated sensors and other technology.
The Miimo robotic lawn mower knows the boundaries of the lawn it is supposed to mow due to a boundary wire installed either above or below the ground. The mower itself is powered by batteries, and features a turning mechanism that eliminates the need to reverse out of certain situations, reducing the time it takes to cut the lawn. As well, the lawn mowing rate is adjusted to match the grass growth rate based on what season it is.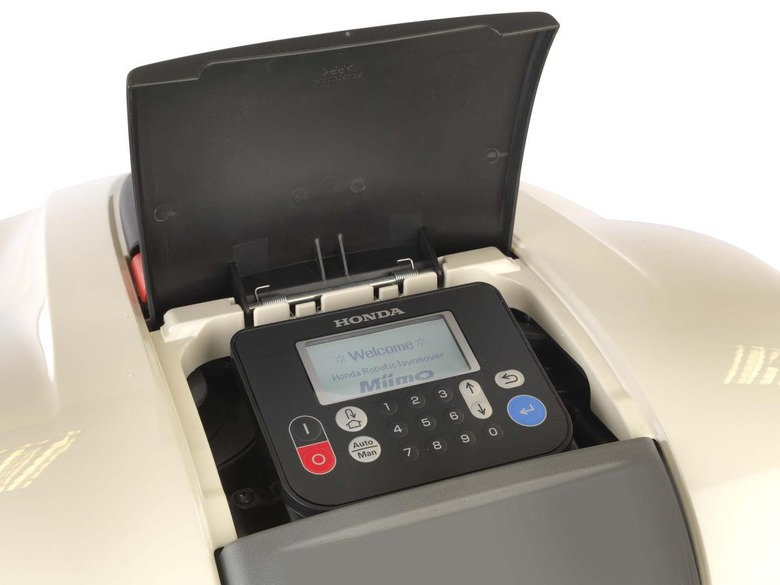 Honda is offering the Miimo in two models, the HRM 310 and HRM 520. Both of these mowers have a feature that causes the mower to stop and turn around when it detects contact with any solid object, including a person or an animal. As well, Honda designed the mower to help prevent theft via an alarm that will sound if the mower is lifted from the grass. The mower will disengage at that point, and the owner will have to enter a PIN code to get it to restart, making it unusable to thieves.
The HRM 310 model features a 22.2v-1.8Ah battery, which is able to mow for up to half an hour per charge. The HRM 520 model has a larger 22.2v-3.6Ah battery able to mow for up to 60 minutes per charge. Both models self-charge, and they take 30 and 60 minutes to charge, respectively. These mowers will launch in the U.S. starting in June for $2,499 USD and $2,799 USD.
SOURCE: Honda