Honda Has 2013 Accord To Thank For Boost In Sales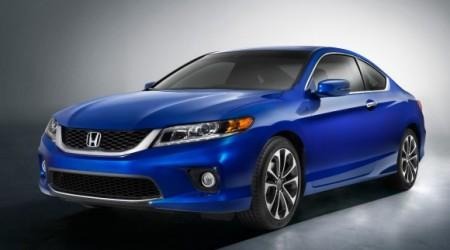 Honda's executives have a reason to smile this evening, as it seems the 2013 Accord is a hit. The company has the Accord to thank for a 12.7% boost in sales from the month before, which is certainly something to get excited about if you happen to be one of the people in charge at Honda. Even more exciting is that Accord sales rose a whopping 75.2% over sales from the same month a year prior.
That's not bad at all, and Honda seems to have struck gold with the 2013 Accord. Other cars, like the Pilot SUV and the Crosstour, saw sales grow too (a 38.2% increase over a year ago for the Crosstour), but none of them were able to top the growth of the Accord. Things were looking pretty good for Honda's Acura division too, as the RDX set sales records once again last month, and the MDX retained its position as Acura's top-selling model.
This isn't the first time today we've been talking about the Accord. Honda announced earlier today that it will be offering Siri Eyes Free technology in the 2013 Accord along with the Acura RDX and ILX. Siri Eyes Free will obviously help drivers keep their eyes on the road and their hands on the wheel, which is important given the recent cut down on distracted driving coming from the government.
With the announcement of Siri Eyes Free and now the excellent sales report, it seems that Honda is off to a pretty good start in 2013. It'll be interesting to see where 2013 Accord sales go from here now that Siri Eyes Free has been announced, if the feature has any sway on sales at all. Stay tuned.
[via USA Today]