This Honda Civic Type R Pickup concept is making us drool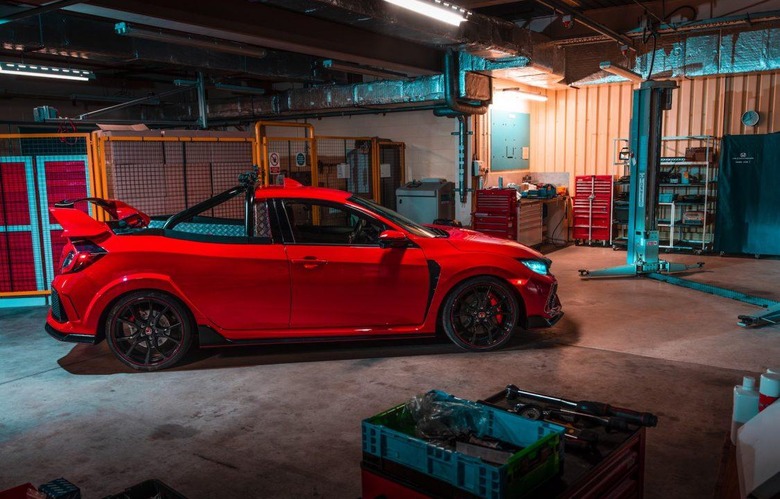 What's hotter than a Honda Civic Type R? A pickup version, that's what. Witness the majesty and madness of the Civic Type R Pickup Truck concept, an oddball one-off created especially to show off the talents of Honda UK's engineers.
It's the handiwork of a specialist team from the Product Engineering department, based at the Honda of the UK Manufacturing factory in Swindon. Codenamed "Project P" it's based on a pre-production version of the Civic Type R hatchback, but with a body-style you might more typically expect to find on American, not British, roads.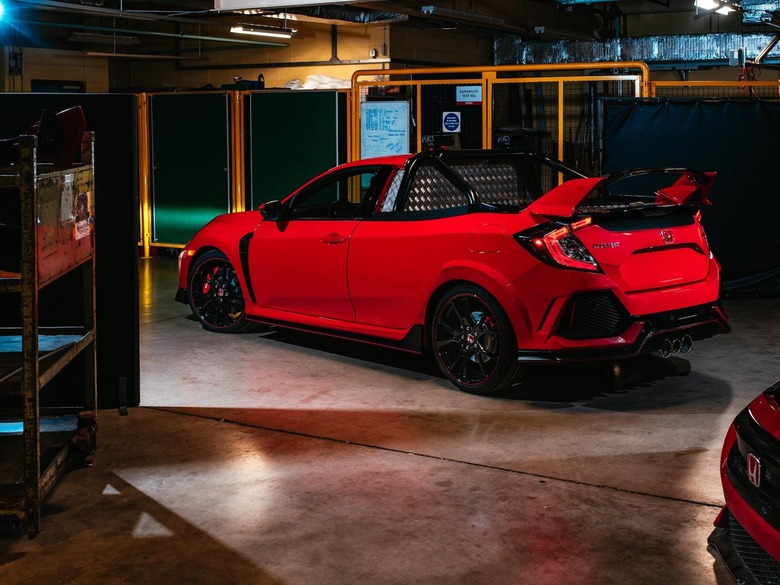 Things get crazy from the B-pillars back. The rear seats and the trunk have been removed altogether, replaced by a flat loading area as you'd expect from a pickup. Honda's engineers have kept the huge rear wing, however; it's been made movable, so that the bed can still be accessed.
The regular Civic Type R is certainly no slouch. Based on the tenth-generation Civic, it's actually the first of the Type R variants to make it to the US, officially at least, complete with a direct-injected, 2-liter turbocharged inline-4 engine. That pumps out 306 horsepower and 295 lb-ft of torque.
They might not be the highest figures out there, but it's how the Civic Type R puts that power to the road that matters. Combine the six-speed manual transmission – the only gearbox Honda offers – with rev-matching, some beautifully balanced front-wheel drive, and a limited-slip differential with adaptive suspension, and you manage to avoid torque steer and instead get a car that could be one of the best-handling on the road today.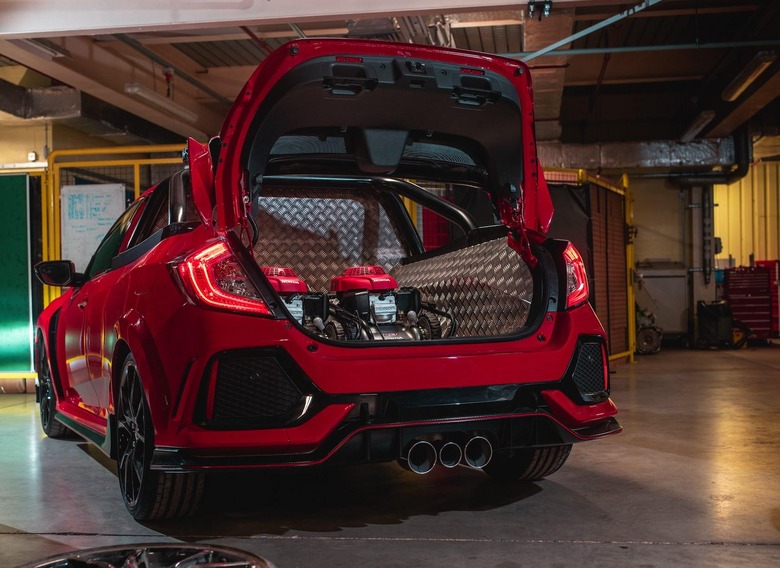 So, unsurprisingly, Honda UK has kept the same drivetrain, suspension, and transmission as the standard road car. The estimate is that "Project P" will do 0-62 mph in under six seconds, and hit in excess of 165 mph. It has the usual drive modes, too – Comfort, Sport, and +R – for road to track use.
"We have a special projects division at the factory in Swindon and this project was a fantastic opportunity for the team to show just what their creative minds could do," Alyn James, project lead, said of the car. "The passion that our engineers have for Honda is shown in our latest creation and we are even considering taking it to the Nurburgring to see if we can take the record for the fastest front wheel drive pickup truck!"
Now for the bad news. Honda says it has no plans to put the Civic Type R Pickup Truck concept into production, despite how much we might like them to.