Motorcycles have been getting a modern makeover, and the latest to introduce a bike with a more modern design is Honda. The Honda Bulldog concept is a boxy and matte offering with pastel trimming and a dark charcoal color elsewhere, rounded out with an engine taken from one of its existing motorcycles and all the trimmings needed to be a general touring bike. The concept has been shown off in Japan, but the question about whether you'll eventually be able to get one of your own hasn't yet been answered.
The name likely comes from the boxy and generally flat design, which has a modern almost grungy industrial appeal without being unattractive. The concept boasts a 400cc engine and 15-inch knobbed tires. A couple of cases on the side are there for holding items, giving it that touring flair — though with a rather concealed placement.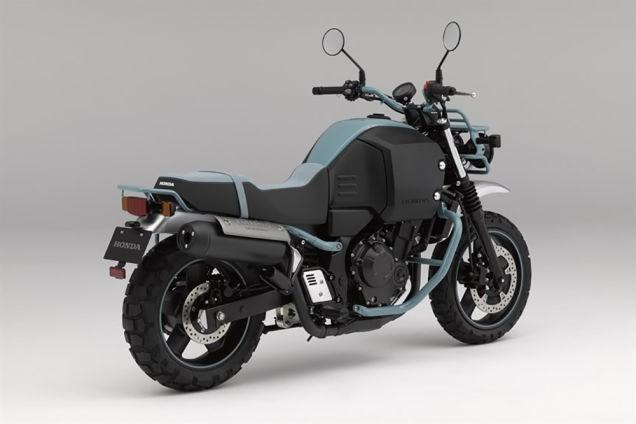 As you can see in the images, the bike also has some rollbars wrapped around it serving as both a protective element and as part of the overall design. Complementing this are a pair of headlights, disc brakes, liquid-cooling, there's a clutch shown on the concept but further details about that are fuzzy, and there's a 28-inch seat height.
Honda has shown off the concept motorcycle at the Osaka Motorcycle Show in Japan — whether it has plans to roll it out to consumers — and if it does, whether we'll be seeing it on this side of the pond — isn't known. Any details related to that such as pricing are also big question marks for now.
SOURCE: Digital Trends