Home Alone-inspired Glitter Bomb 2.0 punishes porch pirates with Macaulay Culkin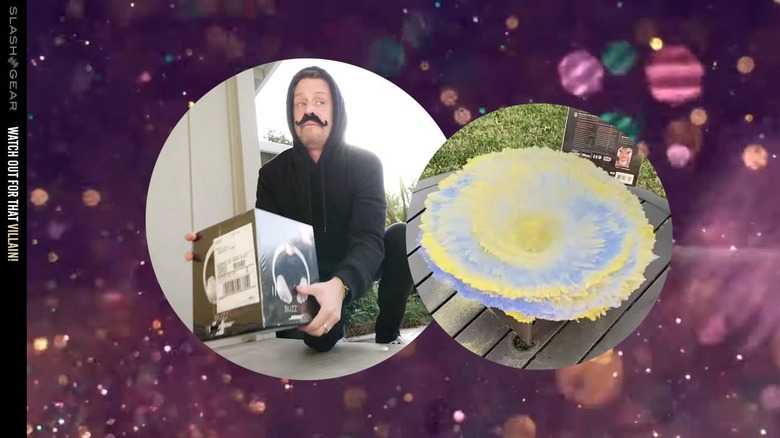 As order-from-home internet shopping continues to dominate the holiday gift-giving season, so too do so-called "porch pirates" traverse the streets. Fighting against their brand of evil is the man named Mark Rober. Last year, Rober introduced us to the concept he called "Glitter Bomb", an innovative tool made to punish would-be home delivery package thieves for their crimes against shoppers.
Given the success of the first Glitter Bomb Trap, it's no surprise that this year's trap nabbed some sponsorship dollars and cross-promotion action. The cross-promotion comes on the part of the star of the inspiration for this trap series: Macaulay Culkin, in his magnum opus role in Home Alone. That movie's gotten some extra attention this year courtesy of its featured presence on Disney+, too!
In Port Pirate vs Glitter Bomb Trap 2.0, they went through the process of testing new and old fart sprays. They've made extra effort of getting bio-degradable glitter. You'll find that this prank is far superior to the original. It's a bit of a masterpiece.
The only unfortunate part about this whole thing is the disconnect between the trap and the viewer. The viewers, you and I, likely feel the desire to DIY one of these things – to make one to try for ourselves! Unfortunate for us, that's not really a possibility – unless we want to learn how to custom-print our own circuit board and put forth months and months of effort to create this masterpiece.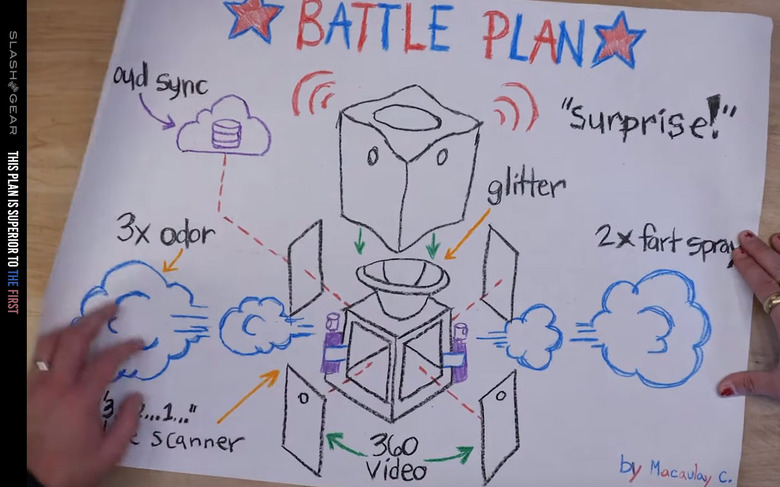 This newest model is far and away the more professional-looking and skillful of the two traps. But without the sponsorship dollars given to Rober (he's gotten sponsored this time by Bose headphones), creating one of these things isn't particularly simple, or cheap.
The fart spray is cheap, but four LG G5 smartphones – even though they're a few years out from original release at this point – aren't going to be something most people will invest in for a simple bit of revenge. There ARE simpler ways to do this – and we'll be exploring those ways in the very near future, so stay tuned!