HoloLens 2 released: Microsoft ships 2nd Gen mixed reality headset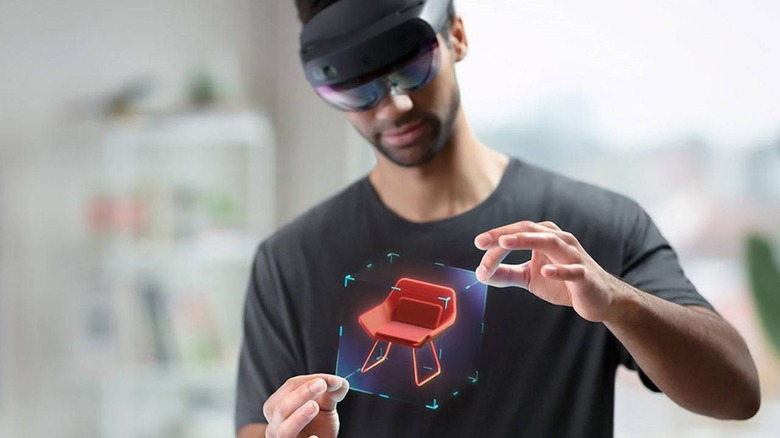 HoloLens 2 is now shipping, with Microsoft's second-generation augmented reality headset headed out to businesses and early-adopters after having been unveiled earlier in the year. The new headset builds on its predecessor by being lighter and more powerful, as well as adding features like hand-tracking that's capable of following each individual finger.
There's also a larger field of view, the amount of the real-world that HoloLens 2 can fill with holograms and other mixed-reality content. That's more than doubled versus the first-generation, though staying at the same pixel density. There's a new time-of-flight depth sensor, and the ability to log into Microsoft services with Windows Hello iris recognition.
The headset is more balanced on the head and offers more adjustment, too, and the front visor can now be flipped up to make face-to-face discussions more straightforward. It's also designed to fit better for those who wear glasses.
HoloLens 2 is also an attempt to automate one of the most challenging parts of AR wearables: adjusting to the fact that everybody's head is different. For the mixed reality effect to be most convincing – and for things like hand-tracking to be most effective – the headset needs to take into account different facial proportions and more. That's something Microsoft has turned to AI to address.
It includes automatically measuring the distance between the wearer's eyes, which can also be used for gaze tracking. That way, mixed reality apps can be aware of where the user is actually looking. By building a 3D model of human hands, meanwhile, and a deep neural network capable of running on the HoloLens 2's processor, the headset can better identify each person's fingers and recognize different movements, hand shapes, and poses.
While it may have reached its second-generation, HoloLens as a platform still isn't quite ready for the mass market. Microsoft continues to position it as a way for businesses to enable workers collaborating on the same project from different locations, or for creative professionals – like architects – to better experience their creations. Industrial applications, where teams use HoloLens 2 in factories and on production lines, are also expected to be a growing market.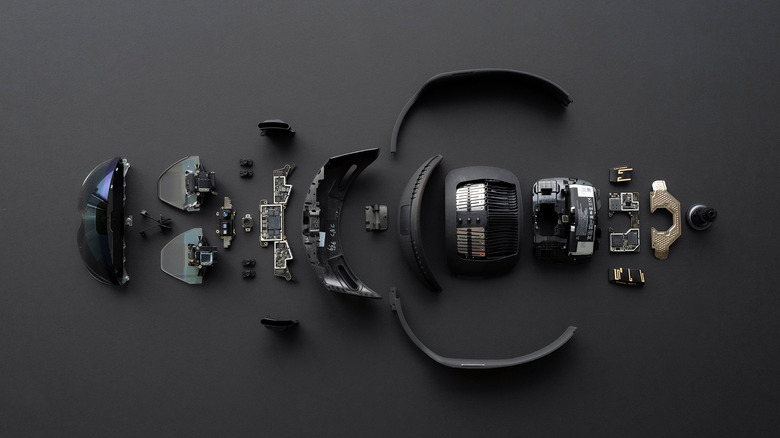 Still, there are hints that some of the technologies developed to suit those applications could have intriguing potential for consumers, too. Azure Spatial Anchors, for example, are currently being used to geo-lock holographic data in certain positions: a production line could have a series of related holograms, for example, visible to anybody who comes within range while wearing HoloLens 2.
However that sort of shared holographic experience could open up new ways to use mixed reality and AR for individuals. That could be new games, or applications in tourism where visitors to a new city could benefit from the wisdom of those who came before them, or experts in the area. Microsoft is already using the system to integrate holograms with Minecraft Earth, combining virtual structures with the real world, and there's support for iOS and Android devices like smartphones and tablets so that those without a HoloLens headset themselves can still see those items.
That's important, because HoloLens 2 is still an expensive proposition. The headset itself is $3,500, though Microsoft also offers bundles that include software and Azure credits for its cloud services. There's also a monthly plan, which can make HoloLens 2 as affordable as $99 per month.