Hive Active Heating Control platform allows remote thermostat control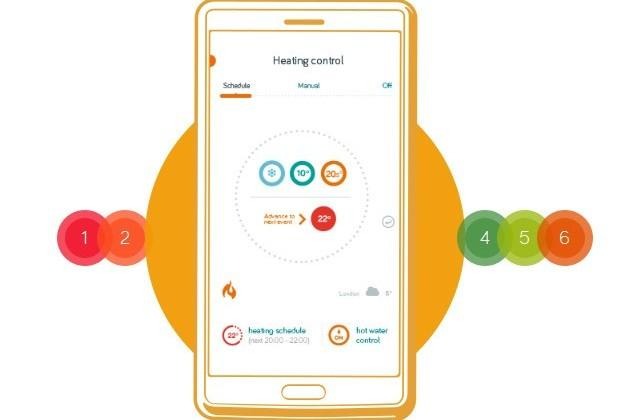 There are plenty of Internet controlled thermostats on the market today, including the Nest thermostat. The idea behind these gadgets is to allow users to control the climate system in their home using a smartphone from anywhere they can get online. UK utilities provider British Gas has unveiled its own remote control thermostat system called Hive Active Heating.
The Hive Active Heating system allows users to control heat for the home remotely, and they can also control hot water production. Along with the unveiling of the Hive Active Heating system, British Gas has also unveiled a new brand called Hive, by British Gas. The new brand is tasked with developing internet-enabled technology products and services to provide customers with the ability to control their energy use.
The Hive Active Heating service lets users to control heat and hot water from a smartphone or tablet, via SMS, or via a website. British Gas says that the service could help customers save as much as £150 per year by controlling heat in the home and making hot water only when they need it.
The program isn't free for British Gas customers, joining the program will cost £199. That subscription fee does include a wireless thermostat with receiver and a hub that can be controlled via the smartphone companion app. The app allows users to change temperature on the go, create scheduled heating events by the weekday or hour. Users can also schedule hot water production and control hot water temperature independently of the thermostat control. Installations of the new service will begin in late October.
SOURCE: Engadget