Hitman Trilogy HD announced for January 29 in North America, February 1 in Europe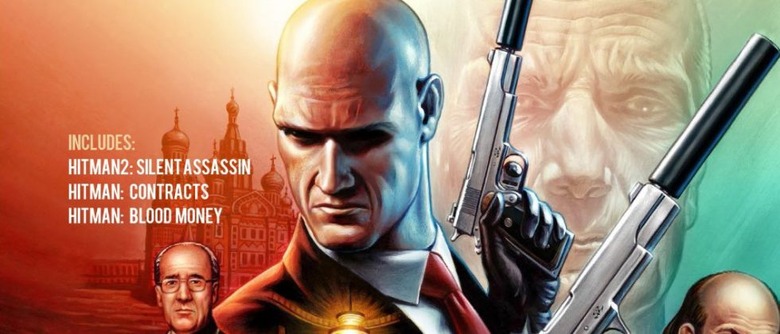 If you're ready for some more Hitman action, be prepared for late next month, because Square Enix and IO Interactive just announced a trilogy edition for the series. Set for release on January 29 in North America and February 1 in Europe, Hitman Trilogy HD will be released for the PlayStation 3, while Hitman Trilogy HD: Platinum Edition will release for the Xbox 360.
Both versions for PlayStation 3 and Xbox 360 will include three classic Hitman titles that are remastered in HD. These include Hitman Contracts, Hitman 2 Silent Assassin, and Hitman Blood Money. Additionally, the Platinum Edition for Xbox 360 will include an exclusive art book featuring never-before-seen reinterpretations of classic moments from the three games.
We're not sure why the PlayStation 3 version was shafted out of a Platinum Edition, since it seems that it's only the Xbox 360 receiving the special treatment. Also, there's no word on a PC version of trilogy. We're guessing that since Square Enix didn't mention it in their initial announcement, there's probably a good chance that it's not coming.
Both games are priced at $39.99 each and are available now for pre-order on Amazon. However, it seems Amazon isn't offering release date delivery for the games, even if you're a Prime member. The earliest you can receive the game would be January 30 if you opted for next-day shipping.