Hitman 'Professional Difficulty Level' arrives on January 31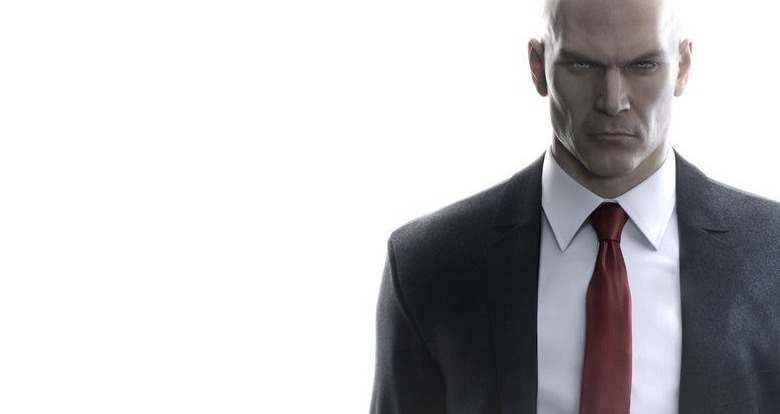 The video game Hitman will get a new difficulty option when the January update drops next week. Called 'Professional Difficulty Level,' it will become the new most-difficult option for those who want to truly test their Hitman skills. The default game difficulty will be dubbed 'Normal Difficultly Level.' Certain game aspects, though, won't be available to those playing under 'Professional.'
The January update is set to go live on the 31st, and with it will come the Professional Difficulty Level for all players. The new difficulty level will itself provide new AI behaviors, game features, a separate mastery track with unique features, and somewhat altered game mechanics.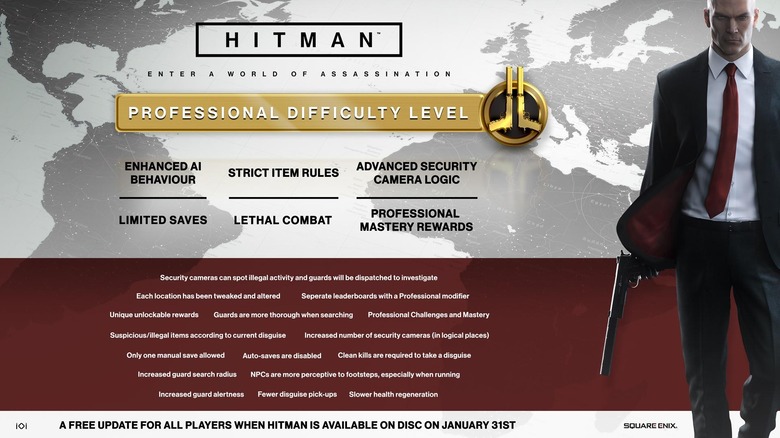 Overall, gamers can expect the difficulty level to provide a whole new gaming experience. The leaderboards are being separated by difficulty level, as well, to further highlight the differences between the two levels. Gamers can expect 'Professional' to be overall more challenging, but also more rewarding.
According to the game's developer, the new difficulty mode will be available for all of the Season One story missions, with the exception of 'Prologue.' However, you'll need to reach Mastery Level 20 for a location to unlock the Professional difficulty, and Escalation Contracts and Elusive Targets will only be available on normal difficulty.
SOURCE: Hitman