Hitman PC requirements revealed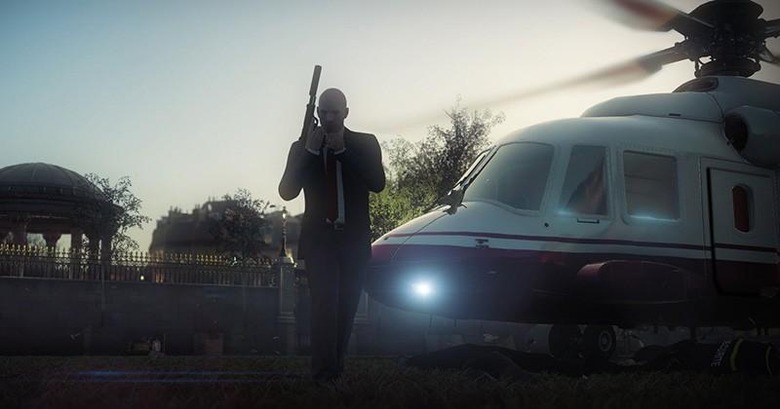 Fans of the Hitman franchise were no doubt excited to hear that Absolution would be coming to the Xbox One, via a backwards-compatibility update. Sure, it wasn't the best game thus far in the franchise, but it's a nice thing for Xbox One owners. But what about PC gamers? Well, Square Enix has some good news for you, as well.
The good news doesn't come in the form of a free game, or a new way to play an old favorite. Rather, it's the announcement of the minimum and recommended specs for the latest game in the franchise. The requirements are actually fairly reasonable for a new game. Check them out:
Minimum:

OS: OS 64-bit Windows 7
Processor: Intel CPU Core i5-2500K 3.3GHz / AMD CPU Phenom II X4 940
Memory: 8 GB RAM
Graphics: NVIDIA GeForce GTX 660 / Radeon HD 7870
DirectX: Version 11

Recommended:

OS: OS 64-bit Windows 7 / 64-bit Windows 8 (8.1) or Windows 10
Processor: Intel CPU Core i7 3770 3.4 GHz / AMD CPU AMD FX-8350 4 GHz
Memory: 8 GB RAM
Graphics: Nvidia GPU GeForce GTX 770 / AMD GPU Radeon R9 290
DirectX: Version 11
Okay, so maybe the i7 3770 is a little on the high end, for recommended specs. But honestly, I'm going to go out on a limb and say that you'll be just fine with a recent i5 instead.
The newest game in the franchise is actually pretty interesting, as they have decided to go with an episodic format, instead of just releasing one big, complete game. The plan is to release new locations and missions being released every month. You'll be able to check out the new episodic format when the game is released exactly one month from today, on March 11.
VIA: Destructoid