'Hitchhiker's Guide to the Galaxy' Hulu original TV adaption leaks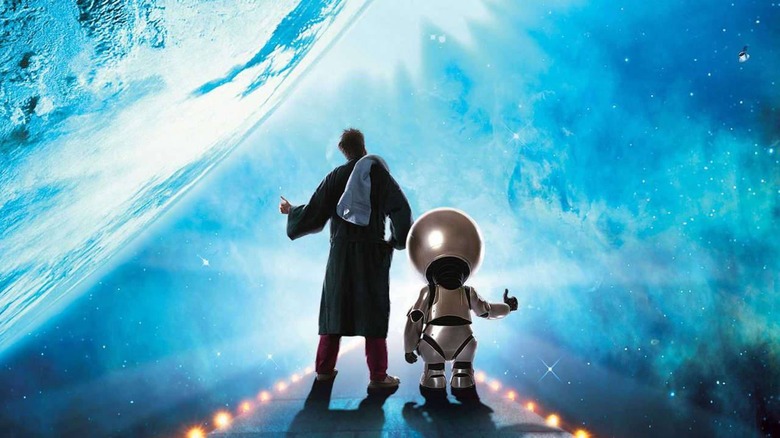 Sci-fi comedy classic Hitchhiker's Guide to the Galaxy by Douglas Adams is getting an original television adaption at Hulu, a new report claims. The series is said to be in development right now from Carlton Cuse whose past work includes Lost and Locke & Key. Actor and screenwriter Jason Fuchs is allegedly writing the show.
The claim comes from Deadline, which reported on July 24 that Hulu will be the exclusive home to a television adaption of The Hitchhiker's Guide to the Galaxy. The adaption will be based on the wildly popular book series, which was previously adapted as a theatrical movie released in 2005.
Both Fuchs and Cuse are said to be fans of the series who will update the classic for modern audiences. The project is reportedly underway at Cuse' Genre Arts and ABC Signature with Fuchs writing a script for the pilot episode. The show will reportedly stream on Hulu.
Fuchs' previous screenwriting work includes Wonder Woman and Ice Age: Continental Drift. Additional information about the alleged Hulu original wasn't provided, including how many episodes the company ordered for the first season and when the show will premiere on the streaming service.
The classic story revolves around Arthur Dent who is sent off to outer space by his friend Ford Prefect, saving him from the destruction of Earth. The six-part radio show version of Hitchhiker's Guide to the Galaxy can be streamed on Archive.org.