Hitachi CP-X10000 projector is latest pro offering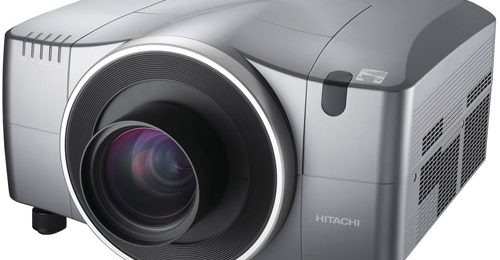 If you have a need for a professional projector, then you might want to seriously consider the Hitachi CP-X10000. This projector packs in the features for the professional AV crowd, making it really stand out from the pack.
The CP-X10000 offers 7,500 lumens of brightness. That's pretty darn impressive, if you ask me. It also sports a 2500:1 contrast ratio. With a 10-bit full digital video processor and a 10,000 hour filter, you can really expect the best out of this one.
Another great feature is the ultra-wide range lens shift. It has a unique lens attachment, as well, making switching between lens types a snap and customizing the throw distance to suit the venue. Other features include closed captioning, a mechanical shutter, and a RS-232 network bridge.