Hitachi 50-Inch Plasma Display is super thin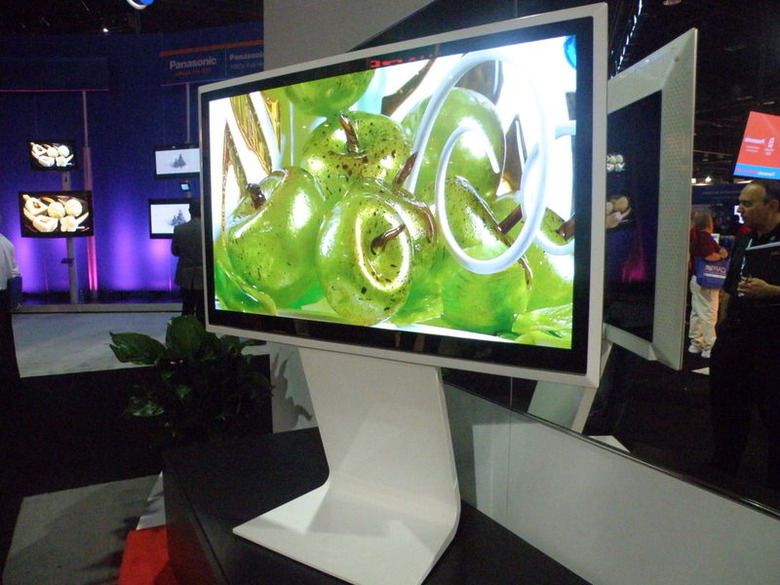 Hitachi announced their 50-inch plasma display yesterday at CEDIA 2008 and it is stunning to look at. At just 1.5" thick, this plasma screen is brilliant, colorful and–of course–expensive. 
This thin plasma TV was apparently well received but many people were surprised by the high price tag. The TV is expected to retail for $4,000 to $5,000. That's pretty hefty, especially when compared to the onslaught of LCD screen TVs that are considerably cheaper and are steadily improving in quality.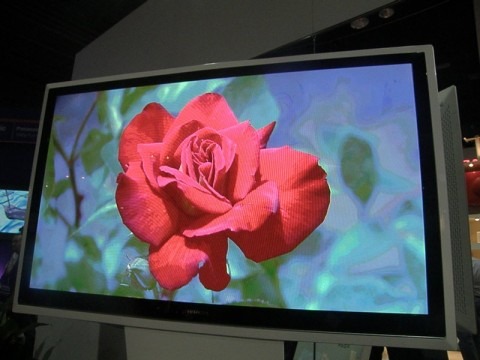 The colors were vivid and vibrant, but we probably won't know how this one measures up to the likes of Samsung and LG until it's released. In the meantime, it's nice to look at. And I mean, look at how thin it is!
[via Gadget Lab at Wired]