HiSmart "urban bag" can snap pics, record audio and more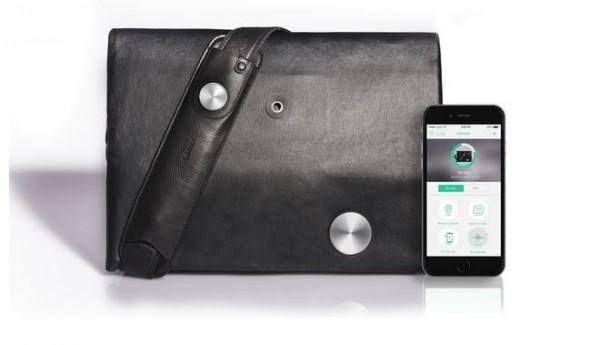 We've seen smartglasses and smartwatches and smart homes and smart cars, and slowly we're seeing the rise of smart accessories — things that aren't your primary daily devices, but that complement both them and your life in ways that make the technology a little more convenient or a little more useful. Smart bags are one such accessory, and HiSmart has changed up what we expect from them: it can take pictures, record audio, find your smartphone, transform its orientation, and more.
HiSmart's so-called "urban bag" features a couple shiny round circular knob-like structures on the bag itself and the strap, the latter of which includes smart technology that enables things like audio recording with a button press, shutter release to snap pictures with your paired smartphone, music control for the smartphone which presumably will be inside the bag, hands-free call controls, and "pin and share", which keeps track of your location.
The bag works in conjunction with a mobile app, and is itself waterproof with a dozen pockets, a convertible design, and different looks as a result of that convertible nature. For example, the bag can be snapped together to function as a messenger-style bag, then changed later to be a backpack or a sling. The usable dimensions change depending on how it is oriented.
HiSmart, the creator behind the HiSmart urban bag, is looking to raise $50,000 on Indiegogo, and it has so far raised a little over $9,000 USD with 30 days remaining. The bag is set to retail for $299 USD if it launches, but is being offered for $199 USD as an "early shipping" backers' option. If all goes as planned, those early backers will see the product start shipping in July.
SOURCE: Indiegogo