Hisense Sero 7 Pro Tablet leaks to take on the Nexus 7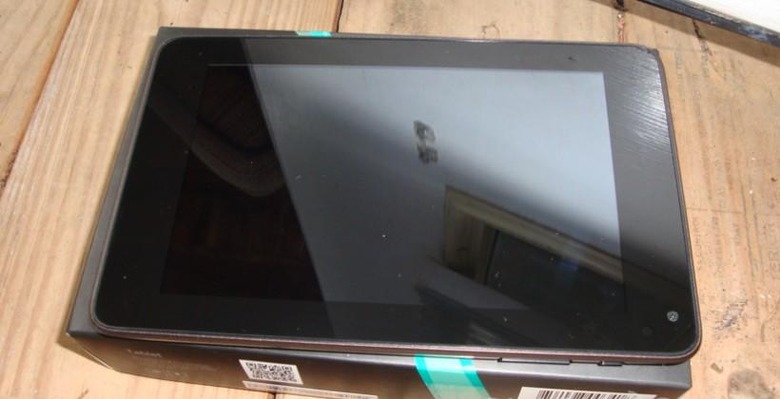 Hisense, a company known for making budget Chinese tablets, will soon be releasing their Android tablets stateside. Late last month a new Hisense Sero 7 tablet was spotted clearing the FCC here in the US, and today we have all the details. Their first official Google Play certified Android tablet to go on sale stateside is pretty impressive. It has more to offer than the Nexus 7, and only comes in at $99. Read on for more details on this exclusive first look.
Thanks to an eagle-eyed reader we're getting the first official details, specs, and pictures of what is called the Hisense Sero 7 Pro. This tablet aims to deliver Nexus 7 like performance to the masses for only $99, and will be hitting retailers like Walmart shortly. According to our tipster, it's already for sale extremely early at some select Walmart stores.
The Hisense Sero 7 Pro is a pretty impressive tablet in every sense of the word, especially given the price. You'll be enjoying a 7-inch 1280 x 800 IPS HD display, and quad-core power thanks to NVIDIA's Tegra 3 clocked at 1.3 GHz. The same as the Nexus 7. You'll enjoy 1GB of RAM and 8GB of internal storage, but hey, unlike the Nexus 7 this has a micro-SD slot. Oh and it also sports a mini-HDMI out port as well. Two things sorely missing from ASUS and Google's Nexus 7.
That isn't all this has going for it either. The Hisense Sero 7 Pro not only runs on Android 4.2.1 Jelly Bean, but it also rocks two cameras. A 5 megapixel rear (with LED flash) and 2 megapixel front facing camera. You'll enjoy the usual WiFi, Bluetooth, GPS, and sensors, as well as NFC and a 4,000 mAh battery. So basically everything you'll get from the Nexus 7, plus 4 or 5 things we wish it had like cameras and micro-SD, all for only $99.
Hisense has been popular in China with their well-rounded tablets, and it looks like the same is about to be true here in the US. The company, Hisense, sells some TVs and other things here in the states but this is their first tablet to officially go on sale. According to our reader, who has the tablet in hand after purchasing it from a local Walmart, said the link to their US tablet site doesn't even work. Claiming it says www.hisense-usa.com/tablets on the box, which at the time of writing isn't an active page. Their new slate just cleared the FCC in late April, and shouldn't be available for sell yet, but we'd recommend you run down to your nearest Walmart and try to snag on up before they sell out.
With those specs, that design and build quality, all for $99 we expect this tablet to do quite well. Running the latest version of Android and having full access to the Google Play Store doesn't hurt either.
Update: Reports have confirmed the price is actually $149, and the Hisense Sero 7 lite will be $99. Still not bad for the same features and more compared to the Nexus 7.– Thanks Selim for the tip