Hisense H7 Series 50-Inch 4K Heads To Walmart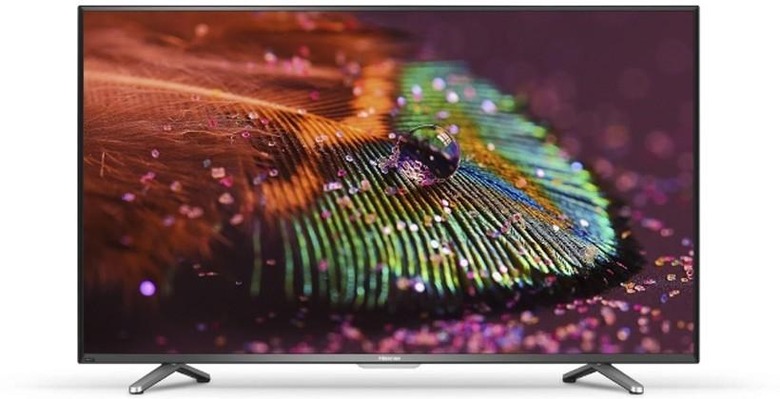 If you are in the market for a new TV for the living room or family room, there are so many options it can be hard to choose. TVs can cost thousands of dollars depending on what features you want and if you are shopping for a 4K resolution unit, typically you will be looking at something in the higher-end of the price range. Hisense has announced a new 4K TV called the H7 Series 4K UltraHD Smart TV 300.
The TV has a 50-inch screen and supports 4k resolution as the name implies. The big news on this TV is that it will land in Walmart stores around the US for an impressive price tag of $598. Since Hisense isn't exactly a big name in TVs in the US, the manufacturer is also trying to alleviate some of the fears of buying a cheap TV with a lesser known brand by giving the TV the only 4-year warranty in the industry for a UHDTV.
The native resolution of the TV panel is 3840 x 2160 and it has HDMI 2.0 and is HDCP 2.2 compliant. The H7 series TV is one of the first TVs to receive the Netflix Recommended TV designation. Integrated 2x2 Dual-Band WiFi keeps the smart TV online and the set has one-touch hot keys to turn it on and launch selected on-demand services.
Hisense fits the TV with integrated high performance speakers for sound quality. Integrated Total Volume control prevents unwanted changed in loudness when commercials come on. The H7 Series 4K UltraSmart TV will land in Walmart stores starting in June.
SOURCE: Hisense