Hiro tracker is a Bluetooth 'dog tag'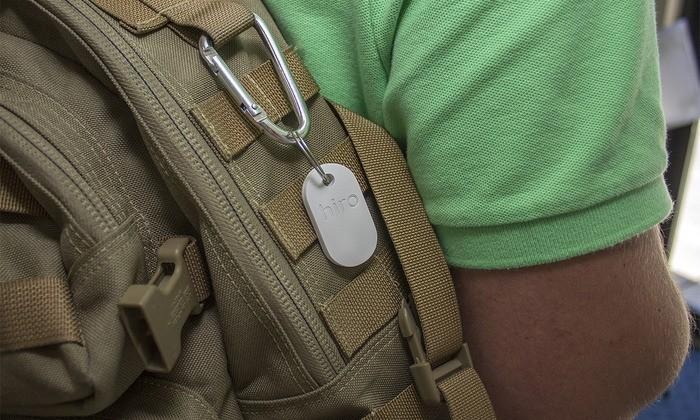 We've seen a variety of Bluetooth trackers, some of them with adhesive backs, others with clips or no attachments of any type. Hiro is similar in many ways, but with a different design, being shaped like a dog tag — though slightly smaller in size. As with a dog tag, there is a hole in the tracker for attaching a lanyard or a key ring, and the device itself allows users to keep tabs on their stuff using a smartphone and related app (iOS and Android).
Hiro, bid as a "Bluetooth thing finder", is equipped with an alarm that can be triggered by a paired smartphone, making it simple to locate the device. The tracker itself is water resistant, and the app allows more than one tracker to be used. On the flip side, Hiro can also be used to find a paired smartphone.
Overall, the tracker measures in at 25.3mm X 45mm X 5.2mm, and has a user-replaceable button battery accessible under a small battery cover. Five colors will be available: pink, blue, green, white, and black.
The maker behind Hiro was seeking $5,200 on Kickstarter, where it exceeded that and thus far sits at $24,803. There's only about one day left in the campaign, with a $10 pledge getting backers an early bird unit in white. Shipping is set to start in February 2015.
SOURCE: Kickstarter