HIRIS 'wearable computer': home automation control on your wrist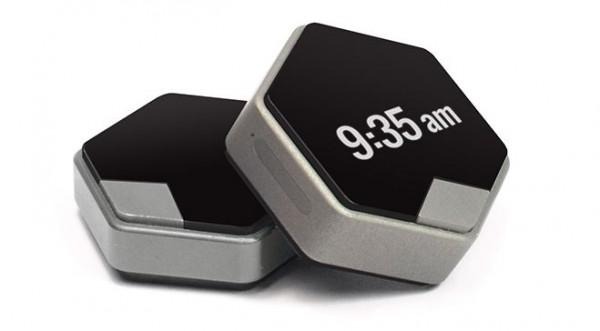 You've probably used The Clapper at some point: it's a small device that turns lamps and other items on and off when someone claps nearby. It was a wonderful invention for the lazy among us, and now the same functionality is being promised through a "wearable computer" called HIRIS. This smartwatch of sorts allows wearers to control their connected home devices using various gestures like wrist turning and clapping, as well as bunch of other things like fitness and 3D tracking.
As an example of the home automation control, users can set the watch to turn on a connected light by clapping a few times, then to turn brighter or dimmer when one's wrist is turned. This same gesture-based control can be used to turn up music volume and more.
There are two different types of HIRIS wearables: the Core and the Tracker. The Tracker keeps tabs on one's body or other things — hence the tracking — and is useful for monitoring calories and such. The Core, meanwhile, performs the basic functions including mobile control, social networking, gestures, and more.
The folks behind HIRIS are hoping to raise $80,000 USD on Indiegogo; so far they have received $11,150 or so in pledges with 39 days left. You'll need to pledge $164 USD to get the HIRIS Core early bird unit, which is estimated to ship out to backers in September.
SOURCE: Indiegogo