Hipstamatic partners with Instagram for photo sharing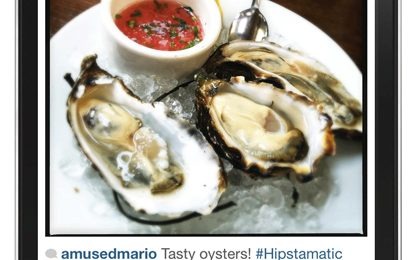 Instagram so far haven't allowed any third parties to tap into their service, but  that's all set to change today. Right now if you want to post a picture to the Instagram photo sharing network, you have to use the official iPhone app, and there's no way to import photos from Facebook or Google+, for example. Coming today, though, Instagram will announce that Hipstamatic photos will be able to take advantage of their API and push photos to their closed network.
The update will mean that Hipstamatic users will be able to push snapped photos directly to Instagram after they're taken. Users will be able to auto-tag the photo with what lens and filters have been used, as well as add comments. The photo will then read "Taken with Hipstamatic" on Instagram's network.
Lucas Buick, CEO of Hipstamatic, said:
When we launched, it was all about Facebook and Flickr and Twitter, and now we're seeing a huge shift in our user base toward Instagram. We've never been a social networking company, but we clearly benefit from social networks. So this will be the first app outside of Instagram that lets you into their network. That's pretty cool for us.
The partnership will be a big boost for both companies. When you click on the Hipstamatic tag, it will open the app: if you don't own it, you'll be taken to the App Store where you'll be able to purchase it for $1.99. Meanwhile, Instagram is expected to see a new influx of photos and users onto its service.
It also means that Instagram could be opening up its API to other third parties in the near future, assuming this partnership with Hipstamatic goes smoothly.
[via Fast Company]