HIOD One Cycling Communicator Keeps You In Touch With Up To Five Other Riders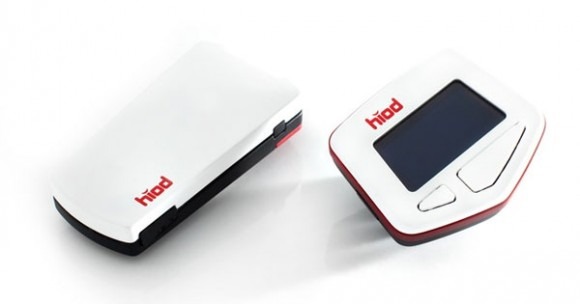 I can understand when you are in a noisy environment or riding a motorcycle that having some sort of communication system with others is a big deal. There are a bunch of Bluetooth devices for motorcyclists, but not so much for the bicyclist that needs to communicate with a group that might be spread over a distance. A new device has launched for the cyclist called the HIOD One that uses Bluetooth and can connect up to five cyclists in a group.
You can talk to one rider at a time over distances of up to 1,300 feet away with an intercom feature. The device will also allow for handsfree phone calls and users can listen to music. The device apparently has a few drawbacks though. The head unit mounts to the handlebars of the bike and has an OLED screen with lots of contrast for viewing in different conditions, which is good. The system uses voice units that clip to wrist, chest, or helmets.
You have to plug the mic and earphone into the head unit to use them and there are wires between the rider and the head unit. That seems to be a pain and a hassle. I hate wires and I would imagine most riders would be moving around a lot making the wires an issue. What do you think?
[via Wired]