Hilton And IBM Shows Off Connie, An IBM Watson Enabled Robotic Concierge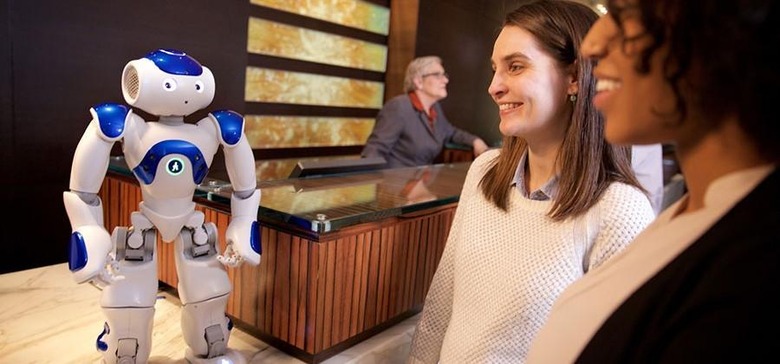 IBM and Hilton worldwide have announced a team up that brings to the hospitality industry the world's first robotic concierge. The little robot is called Connie and is the first IBM Watson-enabled robot concierge. Connie is able to use knowledge that Watson and WayBlazer have to give guests information on tourist attractions, dining recommendations, hotel features and amenities.
Connie gets its name from Hilton's founder, Conrad Hilton. Connie is designed to work side-by-side with Hilton team managers assisting with visitor requests and helping personalize the guest's experience. Connie is currently installed at the Hilton McLean in Virginia where it is learning to interact with guests and respond to their questions.
The information that Connie offers is gleaned from a combination of Watson APIs including those for dialog, speech to text, text to speech, and natural language classifier. The information located in those APIs allows Connie to greet guests when they arrive and answer questions about amenities at the hotel. WayBlazer databases offer details to Connie about attractions outside the hotel.
Connie is a learning robot, the more it interacts with guests, the better it adapts, and the better its recommendations get. Watson is a cognitive computing platform that has proven itself to be very capable of answering natural language questions. In fact, Watson did very well on the game show Jeopardy back in 2011. Hilton is known for being one of the first hotel chains to bring in new tech, it was the first to put TVs in rooms back in 1947.
"We're focused on reimagining the entire travel experience to make it smarter, easier and more enjoyable for guests," said Jonathan Wilson, vice president, product innovation and brand services, Hilton Worldwide. "By tapping into innovative partners like IBM Watson, we're wowing our guests in the most unpredictable ways."
SOURCE: IBM