Hiku Takes On Amazon Dash Button With Help From Walmart, Peapod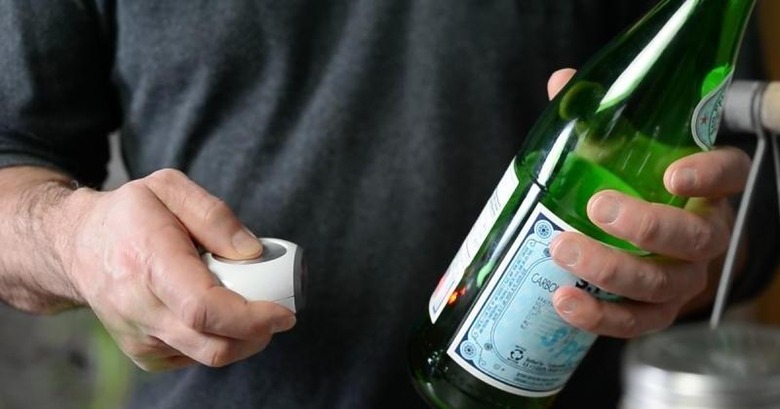 A few months ago, Amazon revealed that what was thought to be a late April Fool's joke was actually a real product. While the Dash Button may have some merits, offering some degree of convenience or laziness, it was practically wasteful and limited. It seems, however, that idea caught someone else's imagination. Hiku Labs has just announced its second gen hiku shopping button, or sphere if you wish, that helps you remember your shopping list and even buys them for you thanks to Walmart Online Grocery and Peapod.
The idea behind hiku is simple and almost too good to be true. The device contains a barcode scanner, a microphone, and Wi-Fi connectivity. When you're running low on supplies, you can simply scan the item's barcode or speak into the button. hiku will automatically add the item to your shopping list, which can be synced on family member's smartphones. No more double purchases or forgotten items.
But that's not the pinnacle of hiku's promisd convenience. It can even buy the items for you if it sees there are stocks available on Walmart or Peapod. All you need to do then is to either pick them up or have them delivered right to your doorstep. And it isn't limited to certain products the way Amazon Dash Button is. You are, however limited to what Walmart and Peapod has if you do decide to go the online shopping route.
To some extent, the hiku shopping button is like Amazon Echo in its function as a shopping assistant. Except it's more portable and has a barcode scanner. And it's cheaper too. The button will have a price tag of $49 starting today and all throughout the holidays.