High-end Epos Encore 50 loudspeakers unveiled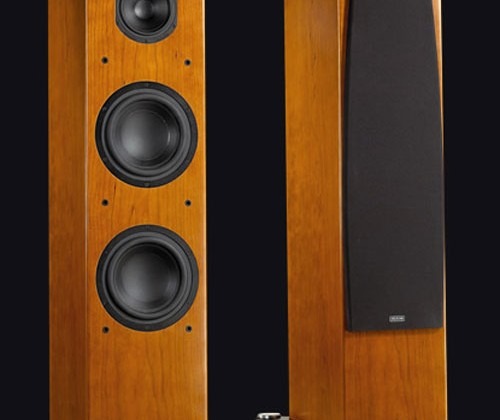 Anyone who has perused a high-end home theater and audio store knows that home theater and home audio speakers come in staggering range of styles and prices. You can get the cheap stuff at Walmart or you can spend tens of thousands of dollars on premium speakers in the high-end. Epos has announced its new flagship line of speakers called the Encore 50 that will debut at CES this week.
The new speakers are tower designs on a strong base with a wide footprint for stability. The speakers are 1.2 meters tall and weigh 50kg. The cabinets are built from MDF and birch plywood strengthened internal with plywood bracing. The cabinets are optimized for sound reproduction and covered in hand selected real wood veneers.
The bass, mid-range, and crossover sections are hermetically sealed and the crossover is in the bottom of the cabinet. The bass enclosure has a volume of 43 liters and sports a pair of 220mm subs that are bass-reflex loaded. The mid-range box is 8 liters and has a 158mm mid-range cone. There is no word on pricing or availability at this time.