HidrateMe Smart Water Bottle keeps you hydrated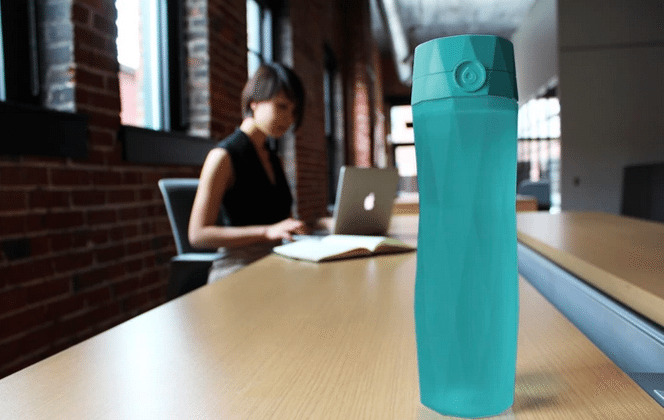 HidrateMe is a new smart water bottle that integrates into one's personal fitness goals (and life in general) to both monitor and tailor one's daily water consumption, tracking it using smart technology and feeding data to a related mobile app on a smartphone. The water bottle is designed to look like an ordinary (but angular and stylish) water bottle, but the mobile alerts serve to ensure one drinks enough, and the data is aggregated over time to show bigger picture details.
HidrateMe is a sort of complement to an existing fitness regime, allowing one to see specifics on their water consumption to round out the details. In addition, the smart technology aims to make sure you're staying adequately hydrated. It syncs to one's phone with Bluetooth; the mobile app is available for Android and iOS.
The bottle is a 24oz offering made of BPA-free Tritan plastic. There's a user-replaceable battery (which lasts for a year), and it is dishwasher safe. The water bottle will be available in five colors: black, pink, teal, green, and white.
Hidrate Inc, the company behind the water bottle, is seeking $35,000 USD on Kickstarter, where it has thus far raised about $22,430 USD with 41 days to go. Those who are interested can pledge $39 USD to get the smart water bottle, which is set to ship to backers in December of this year.
SOURCE: Kickstarter