Hexo+ is a smart drone camera built for action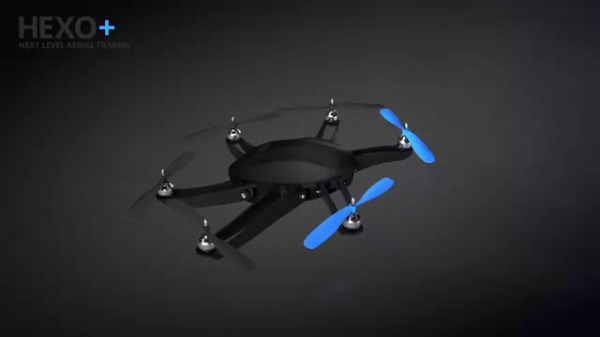 Aspiring movie makers and action sports lovers gather because startup Squadrone Systems has a proposition for you. What if you could film an extraordinary and expensive looking action shot from high above the air, without need for a cameraman or a drone pilot? Well, now you can, or soon will be able to once the Hexo+ autonomous aerial camera goes into production.
Drones, especially those flying with cameras, are becoming quite the fad. And perhaps nothing beats one that can find its location or target and fly on its own. But most, if not all, of such drones, even the more professional and expensive ones, still require some sort of controller, whether a dedicated one or your smartphone. This means that, at the very least, you need one other person, aside from the one performing the stunts, to control the drone. But what if you didn't have one? What if you were the one only one performing the action and no one's around to shoot it for you? Luckily, Hexo+ will come to save the day soon.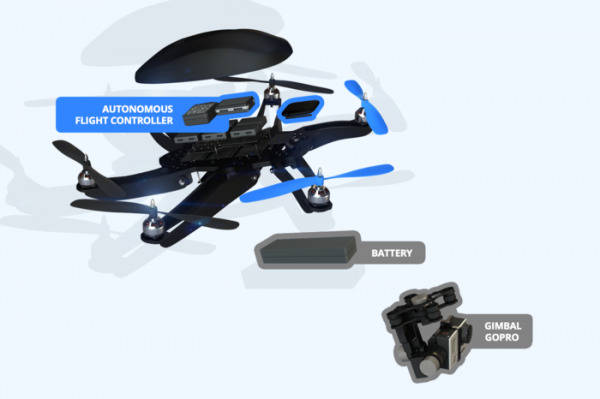 Technically speaking, Hexo+ is just a drone that comes equipped with an autonomous flight controller, but it's that flight controller, and especially the software that ties it together with your smartphone, that makes it sound so magical. Yes, you still need a smartphone for this task. The smartphone app that sets up how you want the Hexo+ to film you or your subject couldn't be simpler. You have a 3D scene, with an avatar included, that you can rotate and pan to orient the drone and the camera's distance, height, and angle. Send the instructions to the drone and up it goes, flying on its own and needing no one to tell it where to go. It will follow you, or your subject, and record those intense action moments, creating shots that are almost impossible, or at least expensive, to do.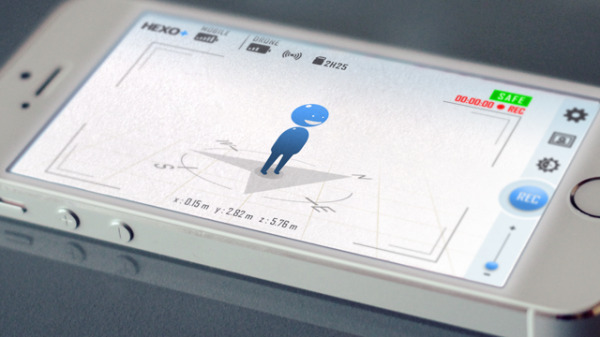 This all happens thanks to the software developed by Sqaudrone Systems. In essence, it employs trajectory anticipation algorithms in order to make sure that the drone will be able to smartly predict your path and won't be lagging behind. It is also optimizing the MAVLINK protocol to ensure fast communication between drone and smartphone. And yes, you still need a smartphone even after the initial setup. In fact, you need to have the smartphone with the subject in order to make all this work, which could be pose a risk for less rugged devices. For the drone part itself, Hexo+ incorporates the best of the best for capturing action shots, like six tilted propellers and gimbal with a camera mount which is compatible with GoPro, probably one of the most popular brands when it comes to camera drones.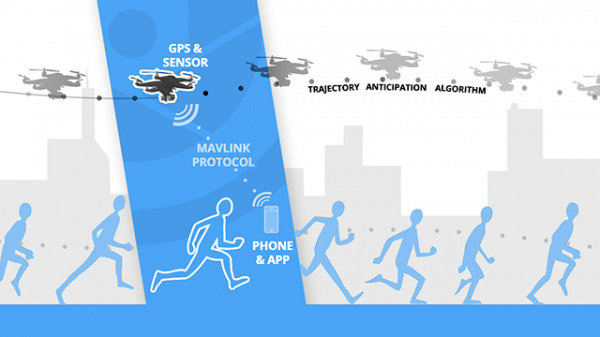 If that has you dreaming up for your next action movie, better hold your horses for a while. Hexo+ is still at a Kickstarter stage. Worry not, however, as the startup behind assures its backers that it has developed almost everything necessary. The money raised will then be used for taking the Hexo+ into mass production. The campaign seems already poised for success at this point, raising more than three times its asking price of $50,000. There are limited slots to reserve one complete kit for $499, but if want to make your own with just 3D printed components, the flight controller, and the app, you can save up a bit and go for the $299 DIY tier instead.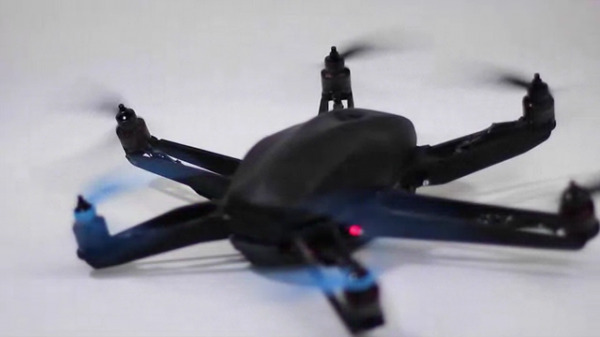 SOURCE: Kickstarter