HEXAD Carryall Duffel is a traveler's bestfriend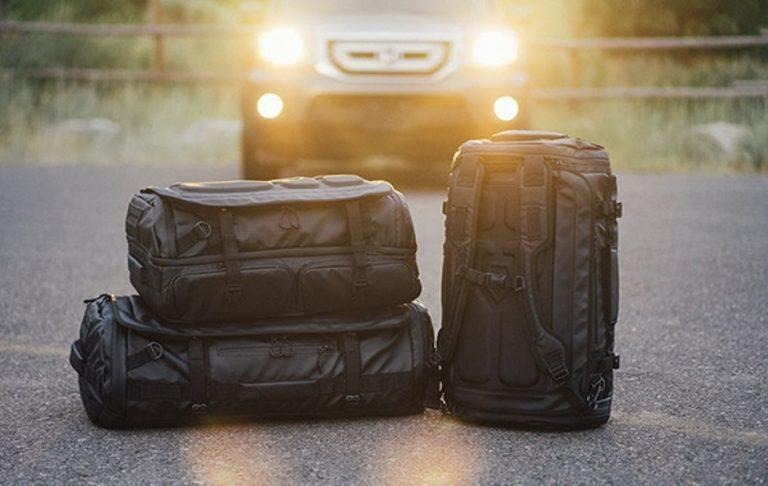 Technology has greatly changed how we produce content. No longer burned by large professional equipment, we can now stash our gear alongside our clothes and other possessions when we hit the road. That, however, doesn't meant that every luggage or bag can rise up to the challenges of safely and conveniently storing our portable but still expensive devices, cameras, and whatnot. That is where the HEXAD Carryall Duffel comes in, offering extra rugged protection for sensitive equipment but also has enough room for almost all your things.
It's more than just a duffel bag is the tagline from creators WANDRD. While duffel bags are a dime a dozen, not all of them were made with the modern traveler in mind. At the very least, you have only one way to carry them, as a duffel bag. The HEXAD, however, has enough straps to allow you to carry it in any way you see fit, like a backpack, for example.
And you might indeed want to carry it that way because you'll be tempted to stow away anything and everything inside the HEXAD Carryall. To give you an idea of just how much you can store in it, our very own Vincent Nguyen used it for a 10-day trip across the world, with enough space for 3 sport coats 6 pairs of pants, 6 dress shirts, a pair of dress shoes, and, of course, camera equipment and electronics.
Travelers are all too accustomed to how the weather never seems to cooperate when you need it the most. More adventurous travelers like to tempt fate itself, going into places that will truly test what you and your bags are made off. And the HEXAD Carryall is made with extra rugged material, waterproof zippers, and probably more straps than you can count both inside and out.
The HEXAD Carryall is easily one of the best travel bags we've come across, in both comfort, space, durability, and style. It isn't perfect, though, and we had a bit of issue with shoulder strap being a tad to narrow, which ends up feeling it cuts through the skin. Not much of a problem if you're carry a light load but when you're packing full, you might find yourself taking breaks far too often.
Needless to say, that flaw is just one drop in a sea of goodness that is the HEXAD Carryall, a modern traveler's best friend, especially if you're the type who goes places to create memories and content. It is a product that has clearly resounded with nearly 3,000 backers on Kickstarter, where there is just a little over an hour left. Better hit that big green button fast or hope they will sell this and the other HEXAD bags soon.